51 (43) Oyster Bay
Sales: £45.2m Growth: -16.3%
Sales of New Zealand wines are up 12%, but this Delegat-owned brand is in decline for the third year running, and was overtaken by Tesco exclusive Wairau Cove as the leading Kiwi wine brand by volume.
52 (50) Lambrini
Sales: £44.9m Growth: -4.8%
A 4% abv cherry & apple cider, and brighter bottle designs in time for the summer, is how Halewood plans to breathe life back into this perry. The brand also sponsored ITV's British Soap Awards in May.
53 (48) Banrock Station
Sales: £44.4m Growth: -8.7%
Accolade is pinning its hopes on Banrock Light, a 5.5% abv blend of Chardonnay and sauvignon blanc at just 60 calories per 125ml glass. A new look and marketing campaign will also feature from the autumn.
54 (61) Old Speckled Hen
Sales: £42.3m Change: 10.7%
Greene King has been as cunning as Old Hen's foxy mascot when it comes to developing the brand.
Not so long ago it comprised just Old Speckled Hen, but the introduction of brand extensions Old Golden Hen and Old Crafty Hen have helped broaden the appeal of the brand to existing and new customers.
In the past year, sales of the newcomers have doubled from £3m to £6m, contributing to brand growth of almost 11% to £42.3m.
The brand has also benefited from heavyweight media support. In its annual report in April, Greene King said it had backed its beers with a £4.5m national TV campaign, with the company claiming it was responsible for 45% of all ale media spend during the year.
There has also been impactful in-store activity, says sales director Neil Jardine. "The latest example of this is the Father's Day activity we ran last month, which gave the brand significant off-shelf support through bespoke display units, in addition to loyalty card rewards," he says, adding that the push had attracted incremental spend to the premium ale category.
"Old Speckled Hen's success is down to a number of factors, continued Jardine, "but first and foremost it is driven by the quality of the beer itself."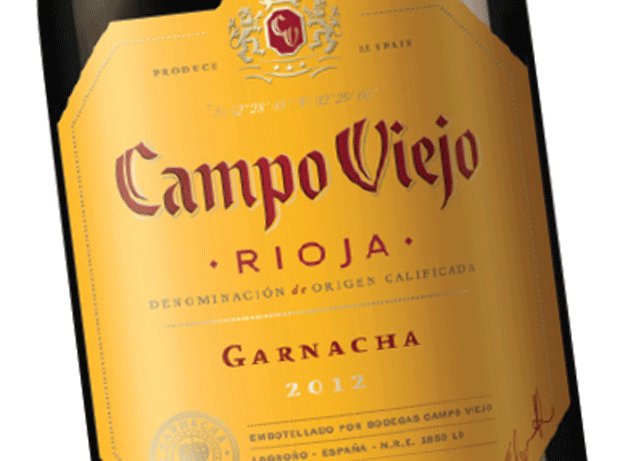 55 (63) Campo Viejo
Sales: £41.2m Growth: 17.5%
Revamped packaging and a wine and food festival at London's Southbank Centre helped build on Campo Viejo's success. A Garnacha 2012 will go on sale in September in Burgundy shaped bottles.
56 (57) Canti
Sales: £40.3m Growth: -2.4%
Sales slipped despite continued marketing activity and new packaging across Prosecco and Asti. Value sales of still wine fell 16%, offset by triple-digit growth from sparkling, albeit from a smaller base.
57 (87) Barefoot
Sales: £40.0m Growth: 58.6%
Six years after launching in the UK it seems Barefoot can't put a foot wrong. Ben Fogle is supporting the Californian brand's Barefoot Wine Beach Rescue campaign, and Barefoot Pink Moscato is the latest NPD.
58 (60) Frosty Jack's
Sales: £39.8m Growth: 0.1%
The slight growth in value masks a sharp fall in volumes. The cider is being frozen out of a number of high streets thanks to crackdowns on high-strength products. It is doing well in cans though, says Aston Manor.
59 (51) Teacher's
Sales: £38.1m Growth: -19.0%
The number three Scotch whisky in the UK, brand owner Beam has introduced variants including a 25-year-old, a 50-year-old, Single Malt and Origin to offset disappointing sales.
60 (64) Moët & Chandon
Sales: £37.5m Growth: 9.6%
The Grand Marque's brand equity helped Moët buck the trend that has seen Champagne lose share to cheaper and lighter prosecco. Moet said growth came from targeted initiatives with retailers.