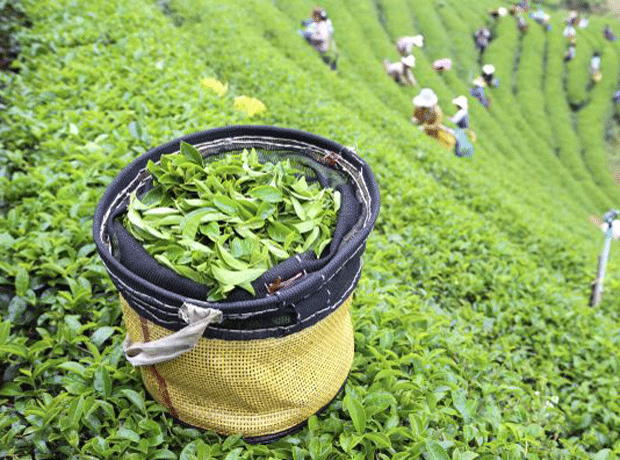 Darjeeling tea prices are rocketing because of social unrest in northern India but the basic British cuppa is safe. In fact, prices in Kenya, where more than half our tea is sourced, have fallen 30% so far this year.

A series of strikes and protests led by ethnic Gurkhas campaigning for a separate state, Gorkhaland, have disrupted trade in Darjeeling tea in recent weeks.

Wholesale prices have already increased by as much as 30% in just one month, according to tea buyers, and with the Gurkhas threatening a blockade, prices could climb further.

However, Darjeeling tea only accounts for a very small portion of the tea sold in UK supermarkets. Tea from Kenya - the biggest exporter of black tea - is much more widely used in the UK, and the supply is particularly plentiful right now.
As we report above, some tea prices are on the rise, with Sri Lankan tea up by 14% year on year and up 9.5% month on month. Kenyan tea is also up on last month, but remains significantly cheaper than this time last year, thanks to higher levels of production as a result of favourable weather conditions.

Meanwhile in cocoa, butter prices in the UK have soared by 63.2% over the past year and are up by 11.8% month on month thanks to improving demand, cocoa beans are up 4.6% month on month but down marginally on a year-on-year basis, while cocoa powder is down significantly both year on year and month on month, as the market continues to readjust from the record highs seen in 2011.
Production of Kenyan tea has increased thanks to improved weather conditions. Tea exports from January to April 2013 reached 158,900 tonnes, up 8% compared with the same period in 2012, said Mintec.

The growth in supply has helped depress wholesale prices to their lowest level since summer 2010. Prices of Kenyan best tea dust have slumped 30% from more than $4,000 (£2550) per tonne at the tail-end of last year to close to $2,800 a tonne, according to Mintec.

The political unrest in Egypt, a big tea-drinking nation, has also curbed demand for Kenyan tea, as has a seasonal drop in demand from other tea-drinking countries such as Afghanistan and Pakistan.

However, tea brands warned the price drop may be short-lived. "The Kenyan market is typically very up and down and there are already reports of drought from Kenya that could affect future prices," said Typhoo finance director Somnath Saha. Tea brands would have brought forward some months ago, so would not have benefited from the latest falls in price, he added.