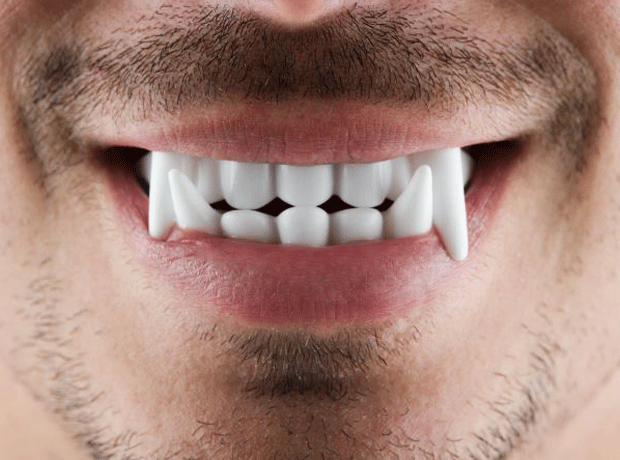 The nation is under a spell. Haunted by the spectre of George Osborne and the ghoul of austerity, we've never been keener to indulge in some hocus pocus to banish our woes. YouGov put spending on Halloween and Bonfire Night at £650m in 2012 - and retailers predict it will rise again this year.

"Halloween is absolutely set to increase. This event is only becoming bigger and is here to stay," says Louise Hoste, commercial director of GM hardlines at Asda. "Last year, celebrants increased by 6% year-on-year, and spend in all categories increased."

Most significantly, the event is evolving from something seen as a bit of fun for the kids into an important date for adults too. Asda says that last year, 66% of adults celebrated away from the kids. That broader appeal means an increasing range of products can benefit from Halloween sales, as retailers have been quick to realise.
" We have all the fancy dress you can think of, from ghosts and ghouls to interactive costumes" Louise Hoste, Asda
Growing adult participation is set to boost party-orientated products this Halloween. "We have flexed our space differently this year to play to customer needs," says Hoste. "Instead of just a trick or treat focus, Asda will capture the rising trend of Halloween party and a family night in. As the event falls on a Thursday this year, we expect to see participation in these events increase even more."

Partyware is being ramped up at higher-end retailers and discounters as well as mainstream supermarkets. Waitrose is expanding its Halloween party and home trimmings offerings - its dress up, trick-or-treat and baking lines, for instance. "To decorate the home we have a wider selection of lights featuring pumpkins, haunted houses and ghosts, as well as candles and garlands," says home and leisure buyer Allison Burdett.

As for the growing number of adults getting into Halloween, they're not just in it for the sweets. Many are also keen on the dressing up aspect, which is why Asda is launching a range of adult costumes this year.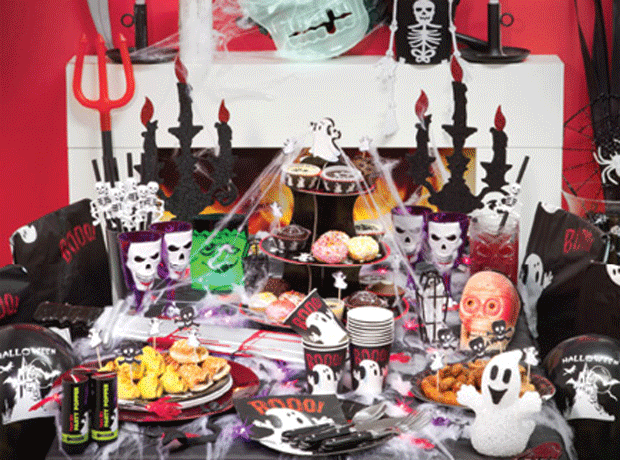 "The team travelled to New York for inspiration for the George adult fancy dress costumes," says Hoste. "We have all the fancy dress you can think of, from ghosts and ghouls to superheroes, flashing costumes, interactive costumes and sound effects."

The adult range will include licensed costumes such as Edward Scissorhands and Superheroes, as well as Asda's own designs, with a wider range of costumes available online. Children's costumes start at under £10 and adults' at £20, undercutting hire shops. "We expect them to be a huge seller as our price points are second to none," says Hoste.

Asda's Pulse of the Nation 2013 survey notes a 49% hike in spend on Halloween costumes last season from an average of £9.54 to £14.21 per shopper. Spending on Halloween decorations also rose from £5.55 to £9.01, while Halloween food spend accounted for £13.28 in 2012 against £10.48 in 2011.

" Having grown 19% in the last two years, cake is the largest snacking category at Halloween" David Fowler, McVitie's

The dressing up party may be over after the night itself, but foodwise, Halloween is now more than just a one-night affair. Premier Foods is marketing its individual Cadbury Halloween cakes not only for trick or treating, but also for lunchboxes and snacking. Halloween ambient cakes are worth £7.7m, according to Premier, and it is introducing further lines to fuel growth under its Mr Kipling brand, which it says claimed a 26% share of the market last year.

Another brand after a bigger bite of the Halloween market is McVitie's, which is introducing a Bonfire Toffee flavoured whole cake in September and bringing back its Tate & Lyle Sticky Toffee Apple Cake, and three cake bar lines from last year's spookfest. "Having grown by 19% in the last two years, cake is the largest snacking category at Halloween presenting retailers with a fantastic sales opportunity," says David Fowler, marketing controller at McVitie's.

The event isn't just being eyed by manufacturers of cakes and biscuits. Bel UK, which is putting ghoulish images on its Mini Babybel cheeses from 1 October, claims to be the first cheese snack to tap into Halloween. KP snacks, meanwhile, is launching fun-sized bags of Hula Hoops in Halloween-themed packaging. "With double-digit growth over the last three years, the Halloween period has grown 25-fold versus 10 years ago," says marketing director George Johnston.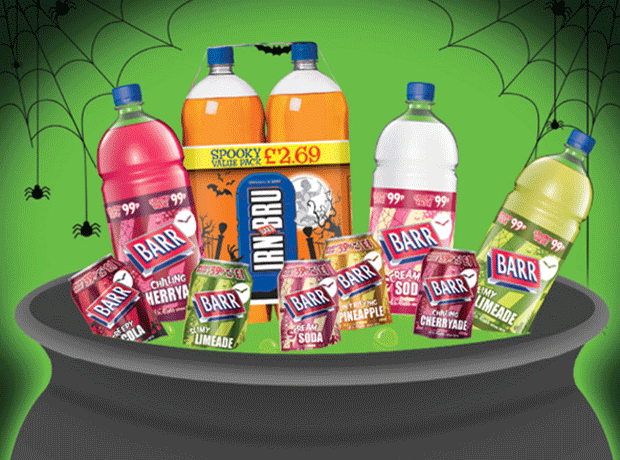 The season also tends to see a spike in home baking. Sales of Dr Oetker's black and orange food colourings shot up more than 230% last year in the 12 weeks to Halloween, and it will be running the second burst of its £3m TV campaign in October.

Waitrose too is hoping to tap into the popularity of home baking this Halloween, with an expanded range. "Baking for seasonal events is getting bigger each year and we will have some fun products to get baking and decorating with," says Burdett.

Only in confectionery is life not so sweet. With other products clamouring for a slice of the market, sales of confectionery fell by 1.7% in volume last year, although value rose 3.7% [IRI 2 w/e 30 October 2012].

It suffers from being the most established Halloween category, believes Stuart Lane, commercial director for Chewits owner Cloetta. "Consumers are becoming more imaginative and moving outside seasonal confectionery when looking for their trick or treating products," he says. "They are purchasing other non-seasonal products and sometimes even moving outside of confectionery altogether."

Confectioners add that there has been a squeeze on shelf space and that retailers can sometimes be reluctant to buy themed stock that may be left haunting the shelves after the event. "Many retailers reduced their seasonal shelf space and also capitalised upon all-year-round stock," says Katy Clark, marketing manager at Haribo. "We saw this through the sales of our non-Halloween-branded lines, such as Mega Party, which features mini bags of our top-selling treats."

Undaunted, Haribo will this year produce its biggest Halloween selection to date. To address wastage, it is introducing stackable Halloween-themed cartons that can be filled with all-year-round treats. "The outers catch attention and create a key Halloween destination but they include non-themed treats, Starmix and Mega Party, which can be used beyond Halloween," says Clark.

Themed Haribo lines will include a Trick or Treat Mega Box, which contains 50 mini bags of Horror Mix and has a cut-out lid ready for ghouls on the doorstep to dip their hands into.
" Retailers reduced their seasonal confectionery shelf space, capitalising on year-round stock" Katy Clark, Haribo
Other new confections this year are a Mix Multi Bag containing 16 snack size packs from Goody Good stuff a 190g Trick or Sweet bag of individually wrapped sweets and lollies from Swizzels Matlow and a Heads and Bodies impulse bag extension to Maynards Sour Patch Kits from Mondelez.

Meanwhile, the retail environment is about to get more West End. "We're creating more theatre in-store than ever with music and voices in the Halloween aisle to highlight the Halloween one-stop shop," says Asda's Hoste. "Theatre prompts impulse purchasing as customers become captivated by the event, even if they have come in for their weekly shop."

Others will no doubt follow suit in a bid to ensure their stores look ghostly - rather than like ghost towns - this Halloween.
Halloween: how are retailers cashing in?
1

Currently reading

Halloween: how are retailers cashing in?

2

3