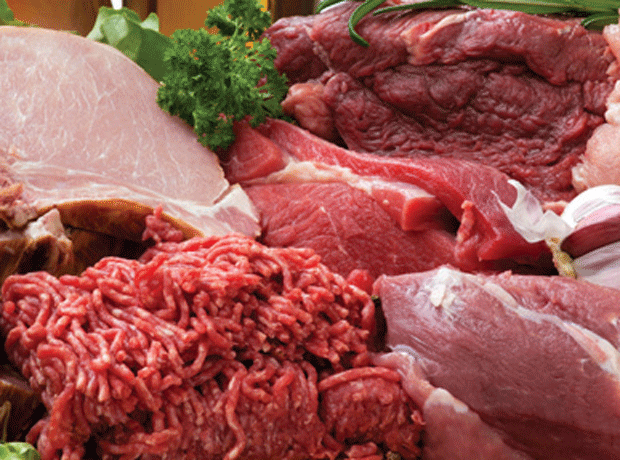 Sharp increases in meat, fish and poultry prices are stoking inflation at the big four supermarkets.

After climbing to a 2013 high of 2.8% in May, supermarket price inflation slipped a fraction last month to 2.7%, according to the Grocer Price Index.

By far the biggest annual price increases were in the meat, fish and poultry category. Average prices have risen 6.4% on last year, well ahead of fruit & veg, which showed the second-largest price rise at 3.5% year-on-year.

The long winter has pushed up the cost of meat and produce. Last month, The Grocer reported that wholesale UK lamb and beef prices were up 12% and 7% respectively on last year, partly because the cold spring had reduced the number of animals ready for slaughter.

High demand for domestic fare in the wake of the horsemeat scandal had also put pressure on prices, and had even affected wholesale chicken prices, which are 7% up year-on-year. Fish prices also increased as rising global demand and higher feed costs prompted wholesale salmon prices to go through the roof. For example, in May, wholesale salmon prices were up 46.7%, to €5.59/kg on May 2012 [Norway's Fish Pool ASA index].
At 5.2%, PET prices have seen the sharpest decrease of our packaging basket year-on-year - and the second-biggest fall month-on-month, partially brought about by poor weather in June in some parts of Europe, which subdued demand.

The lower price of paraxylene, the major raw material used for producing PET, was also a contributing factor.

In contrast, HDPE and LDPE have risen 2.3% and 3.3% month-on-month respectively, as a result of improved demand and tight supplies (see opposite page).

The biggest fall month-on-month is steel, down 3.1% and 4.6% year-on-year. Steel has been impacted not by canning demand (or lack of it), but the wider global economic downturn, with demand from construction weak in Europe.

Cartonboard prices began to rise in Q2 but in June, prices fell by 0.6%, as demand weakened, contributing to a 3.5% decrease year-on-year.
In other product categories, retail price inflation was more subdued. The price of biscuits, confectionery and snacks were up just 1% on last year, while the price of frozen food fell 0.7%. Inflation in the health and beauty category (which is no longer included in the GPI) fell by 1.24%.

Of the top five supermarkets, inflation was highest at Tesco, at 3.6%, following a step-change in pricing in February when prices in the booze aisle rocketed.

Asda was just behind Tesco with an inflation level of 3.3%, although it has kept the tightest lid on inflation when looking at the market over the five years since the GPI was set at 100.

Inflation was lowest at Morrisons, dropping from 1% in May to just 0.6% last month despite the average price of meat, fish and poultry rising 5.9% year-on-year and its fruit & veg 4.9%. These increases had been partially offset by declines in the price of biscuits, confectionery, deli products, frozen food and dry grocery.

However, Morrisons pricing has fluctuated sharply over the past 12 months, falling significantly at the end of 2012 but climbing more steeply than rivals in the first half of 2013.

Price changes have been far steadier at Waitrose and Sainsbury's, whose inflation levels of 2.6% and 2.2% respectively are closest to the mean for the big four.

The GPI tracks more than 70,000 grocery and household products at the big four supermarkets using a 12-month chained index. Waitrose figures are noted for info only. Health and beauty products are no longer included.