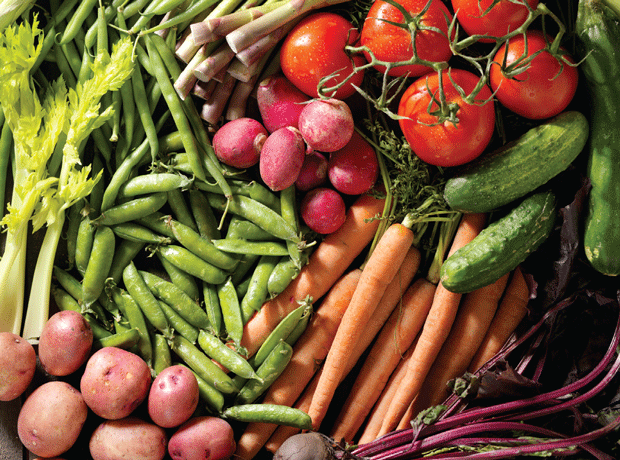 Food sales put in a "decent performance" in June, broadly in line with inflation, as overall retail sales went up, the British Retail Consortium has said.
Like-for-like food sales for April-June fell 0.7%, with total sales up 1.3%, a report from the BRC and Nielsen revealed today. Precise figures for June were not available.
The food sector's performance was a "good result", given that sales were boosted last year by the Diamond Jubilee celebrations, said the BRC's director general Helen Dickinson.
"In food, growth continues to be broadly in line with inflation, which is a good result considering that this period last year saw Jubilee celebrations across the country with an accompanying high demand for suitable party food products," she said.
Chief executive of IGD Joanne Denney-Finch added: "Given the run-up to the Queen's Jubilee celebrations last year, food and drink sales at the start of June were always going to have challenging comparatives.
"But sales bounced back in the second week, remaining positive for the rest of the month. And taken as a whole, food and drink sales for June were broadly in line with inflation."
Overall sales
Overall UK retail sales for June were up 1.4% on a like-for-like basis on June 2012, with total sales growth running at 2.9%, ahead of the year-to-date average of 2.8%. Much of the growth in June was down to improved clothing and footwear sales, spurred by the arrival of warmer weather, the BRC said.
"This is another respectable performance by UK retailers. Sales are moving in the right direction, albeit hard-earned and promotion driven. The statistics are all the more creditable as last year's sales included a Jubilee boost," said KPMG's head of retail David McCorquodale.
"Retailers will hope that the arrival of a royal baby will deliver a feel-good lift to sales this month, as consumers stock up on champagne and commemorative items. While this temporary uplift won't transform the fortunes of the UK retail sector, a mini-memorabilia bonanza would still raise some much needed cash for retailers' coffers, putting them on a stronger footing as they restock stores with autumnal ranges.‪‪"