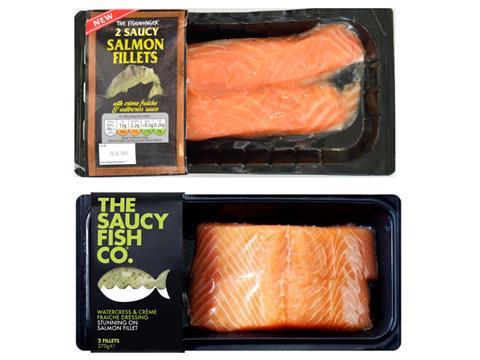 Brand owners' hopes for new legal powers to fight copycats have been dealt a blow after the Trading Standards Institute came out against the government's proposals.
Responding to concerns that Trading Standards was too overstretched to take legal action against copycats, the government launched a review of consumer protection regulations in April to examine whether to give businesses civil rights to take action against lookalikes.
In its response, Trading Standards said it already had the necessary powers, given the evidence and resources, and warned that changing the current law would play into the hands of big business.
"We are concerned that any new powers for businesses would only be of use to those companies that can afford to take legal action," it said.
Anti-copycat campaigners said the TSI had failed to address the issue of enforcement. "We've been repeatedly told by government that Trading Standards has a duty to enforce," said British Brands Group director John Noble. "There has been no meaningful enforcement we've seen- there has been only one case, involving yoghurt, in six years."
Noble also dismissed concerns about big business. "The comment fails to reflect the fact that the copiers tend to be big retail businesses."There are other sources of protection available for brand owners apart from the consumer protection regulation. For example, brands can also rely on trade mark protection, as was the case in the recent legal spat between Icelandic Seachill and Aldi over a 'copycat' version of The Saucy Fish Co, revealed by The Grocer in May.
Noble said IP rights provide strong protection against the use of similar names, which helped Icelandic secure an interim injunction against Aldi. The discounter had used 'saucy' in the product name. However, in cases where the packaging and name is similar, but not the same, he said consumer protection regulation provide much better protection. Legal experts suggested the proposals could be amended to address the TSI's concerns.
"The TSI's response is a blow but I would expect that some bigger industry players will try to keep the idea alive," said Birgit Clark, a partner at Venner Shipley. "In an ideal world there should be some kind of compromise or some kind of governmental financial assistance for smaller and medium sized companies to address the TSI's concerns."
Brands have long called for more powers to crack down on lookalikes. In a report published by the Intellectual Property Office last year, GlaxoSmithKline said: "A good starting point would be to give brand owners the right to take direct action against parasitic copies rather than having to rely on the overstretched resources of Trading Standards."
The government said its review would last no more than six months.