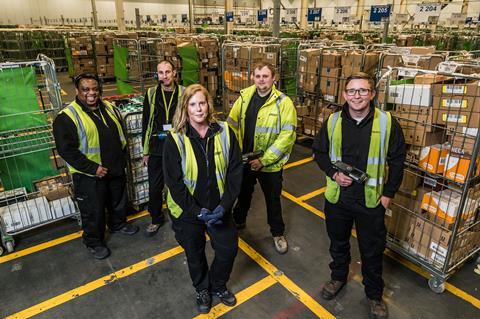 The John Lewis Partnership has introduced an initiative to improve employee experience at 120 of its supplier companies.
Its Better Jobs programme consists of a framework to help suppliers consider how they can support and engage employees, as well as an anonymous employee survey.
The scheme has several themes: voicing opinion, career progression, reward, security, job design, respect and health & wellbeing, and is designed to replace traditional ethical audits.
An action plan is created for each company from the staff survey with support from relevant John Lewis representatives, and managers are given access to a custom-built portal with resources to aid them in delivering the plan.
The organisations taking part have long-standing relationships with JLP and have already undergone audits to confirm they comply with laws on employment and human rights, and health & safety.
JLP initially trialled Better Jobs with 23 suppliers and 800 staff in 2018. It found more than 70% of manufacturers felt they could voice their opinion and over 80% had development plans in place for their employees, while almost 90% of staff said they could influence how they did their work.
JLP will also begin to trial Better Jobs with 15 suppliers in China this year, using a mobile app to communicate directly with the suppliers' employees.
"The Better Jobs programme was set up following discussions with suppliers about how the partnership could support them with the challenges they face, such as recruiting skilled people, future-proofing their industry and being more innovative," said Nadia Youds, social impact manager at John Lewis.
"We wanted to support them to go beyond just meeting the law through 'tick box' audits, which suppliers said they found restrictive, and to deepen our relationship with our suppliers and share some of our resources with them. So, we created the Better Jobs programme, which assesses continuous improvements that have a positive impact on their employees' experience of being at work."
Rachel Cox, HR manager of Virginia Hayward, which supplies John Lewis with hampers, added: "We have really enjoyed being part of the programme. The survey allows us to get a real insight as to the views of our people and we have used the data to structure our learning and development plans and management coaching programmes. Now in its second year, this is a scheme that has become embedded in our normal business life."
The scheme comes as part of chairman Sharon White's plan to reinvent the department store model with an ongoing strategic review. White has already announced JLP is in talks to turn its empty stores into private homes, and will offer product rentals and a reselling website as part of a sustainability drive.