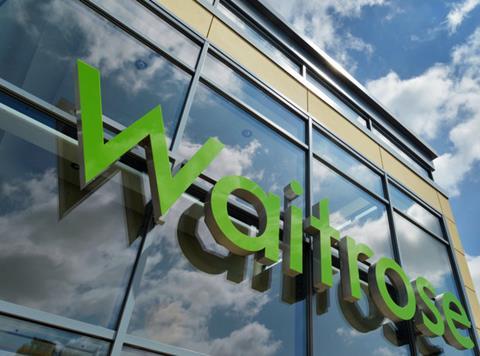 Waitrose is to stop selling all branded cosmetic products containing microbeads, the retailer has announced, in a move that means it will no longer offer any SKUs containing the plastic exfoliating grains.
The pledge follows widespread concern about microbeads contributing to the eight million tonnes of plastics that end up in oceans every year, posing a threat to marine life.
Waitrose pledged that no branded cosmetic products would contain microbeads by September this year, adding it was delisting two lines, Clean & Clear blackhead scrub and Olay anti-wrinkle facewash. It would replace them with alternative non-microbeaded versions from the brands affected when their developments were completed, and would stock microbead-free facial washes from Senspa, Amie and Argan in the meantime.
The supermarket's own label range of beauty products does not contain microbeads, incorporating natural materials such as walnut or apricot shells as abrasives instead.
Tor Harris, head of sustainability and responsible sourcing at Waitrose, claimed minimising environmental impact was a top priority.
"Although the changes we're making don't seem dramatic, they are likely to have a positive impact for marine life," he said. "We know there's more work to be done and we will continue to see how we can reduce plastics across our ranges."
At the end of last month, The Grocer reported that three of the UK's biggest health & beauty suppliers, L'Oréal, P&G and Unilever, were on track to eliminate plastic microbeads from their products within 18 months.
Their pledge followed questions from the Environmental Audit Committee, which sought assurances that solid-state polyethylene would be expunged from beauty products. All three companies said they had already taken action following consumer concerns about damage to marine life caused by plastic microbeads, which are a commonly used exfoliant.
They told MPs reformulation had either been completed or would finish by the end of 2017, ahead of trade body Cosmetics Europe's 2020 recommendation.
Representatives for P&G and Unilever said replacement microbeads were organic, mainly hydrated silica, which was safe. However, it was left unclear whether the replacement would accumulate in sewers, leading to a different problem.
As well as removing microbeads from its shelves, Waitrose said it was replacing the plastic stems in cotton wool buds with biodegradable paper ones, claiming it was the first supermarket to do so.
The change will apply from September as well, saving about 21 tonnes of plastic annually with new stems coming from FSC-sourced paper. The additional cost would not be passed on to the customer, it said.
Dr Clare Cavers, who runs The Cotton Bud Project, part of the East Lothian-based Fidra charity, which wants all brands and consumers to switch from plastic to paper cotton buds, urged others to follow Waitrose's policy.
"This is an excellent example of a major supermarket chain taking a lead, and we hope more companies will soon follow suit," she said.