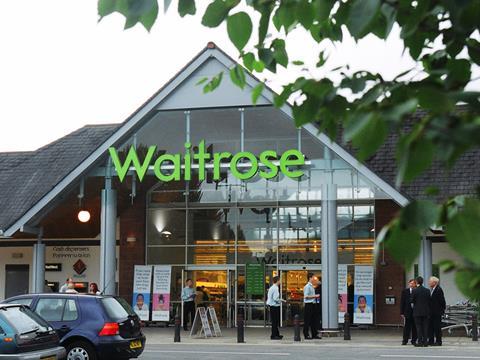 Waitrose has launched its first Prosecco in magnum format.
Rolling out from this week, the San Leo Prosecco Magnum (rsp: £20.99) contains 1,500ml of wine versus the 750ml in a standard bottle. It is the first non-Champagne fizz Waitrose has stocked in a magnum size, although retailers including Asda and Morrisons have carried magnums of Prosecco for some time.
The introduction of the larger format reflected how popular Prosecco had become with Brits, said Waitrose.
In April, The Grocer revealed Brits spent more on Prosecco in 2014 than on Champagne. UK grocery shoppers splashed out £181.8m on the Italian sparkling wine - almost twice that of the previous year - versus £141.3m on Champagne [Kantar 52 w/e 4 January 2015].
"The Prosecco bubble shows no sign of bursting and we have worked closely with our Italian suppliers to ensure we can meet customer demand," said Waitrose Prosecco buyer Cat Lomax.
She added that offering a range of different bottle sizes to suit specific occasions had proved popular with shoppers, with its half-sized (37.5cl) bottles of San Leo Prosecco suitable for a couple sharing a bottle as an aperitif, or for making cocktails.
"We are confident there will be a strong demand for the magnum size as they create such a sense of occasion," Lomax added. "It is a great way to add an extra thrill to any party, without having to break the bank."
Prosecco volume doubled to 21 million litres last year, more than Champagne (6.5 million) and cava (13 million) combined. Prosecco sells for an average of £6.49 a bottle versus £16.23 for Champagne [Kantar].