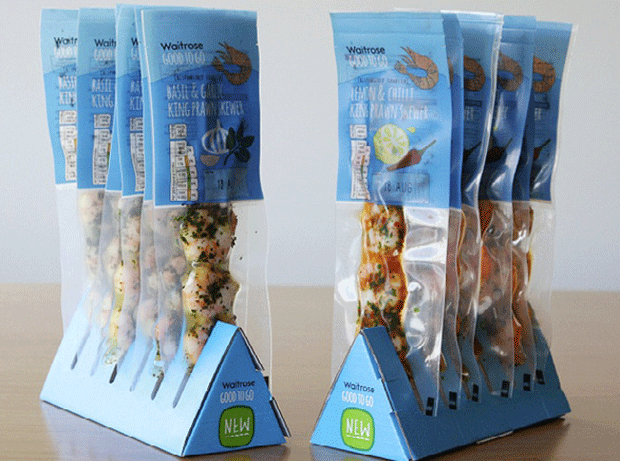 Waitrose is tapping into the street food trend with the launch of two flavoured king prawn skewers under its Good to Go range.

Produced by Young's Seafood's Macrae Edinburgh subsidiary, the skewers come in two variants: basil & garlic and lemon & chilli (£1.25 per skewer).

Street food was becoming increasingly popular and the skewers were perfect for shoppers looking for "lunch time snacks beyond the normal sandwiches and crisps," said Shaun Birrell, Waitrose food to go buyer.

The skewers launched into 109 Waitrose stores on Wednesday (14 August).