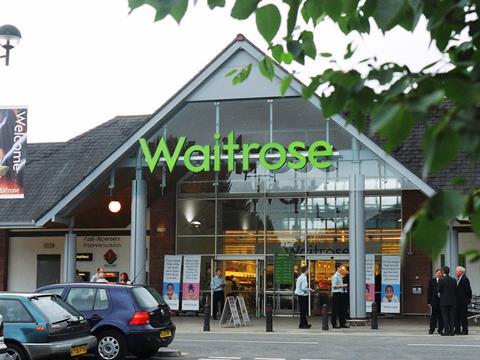 Waitrose has committed to helping customers make healthier food choices with the creation of a new 'Good Health' label, which will appear on hundreds of products.

The supermarket will also launch new healthier products, many of which it says will incorporate vegetables "in innovative ways" because of the growing demand for plant-based proteins.

The new label comes as a One Poll survey of 1,000 UK adults commissioned for Waitrose Weekend found a third of shoppers found it difficult to know which foods to choose for a healthy diet.

The Good Health Label now features on many of the group's own-brand products, from fresh produce, juices and smoothies to larder essentials, including pulses and grains.

A team of nutritionists has assessed each product carrying the label so that they meet strict criteria based on government guidelines for fat, saturated fat, added sugar and salt.

They will not appear on food with red traffic lights, except where the fats and sugars are naturally occurring.

Waitrose said the nutritional benefits would be clearly signposted on packaging, including claims such as 'high in', or 'a source of', vitamins, minerals and other nutrients, as well as information on how they benefit health.

Packaging indicators will state 'high in fibre', 'source of vitamin D' and '1 of your 5 a day', for example.

"With one third of shoppers getting confused by which foods to eat for a healthy diet, we wanted to make it easier than ever for our customers to know they're selecting food that not only tastes good, but is good for you too," said Waitrose senior nutritionist Nathalie Winn.

New "healthier" products launching this month include meat sausages, which are also packed with up to 35% fruit, vegetables or pulses, such as quinoa, cauliflower, kale and lentils; a sandwich made with omelette in place of bread; edamame noodles; and Mushroom and Miso Stir Fry Bites, which all add protein to diets.

"We believe there are few things more important than the food we eat, but we know people sometimes find it difficult to know what's a healthier choice, or to know which foods provide certain nutrients," said Winn.