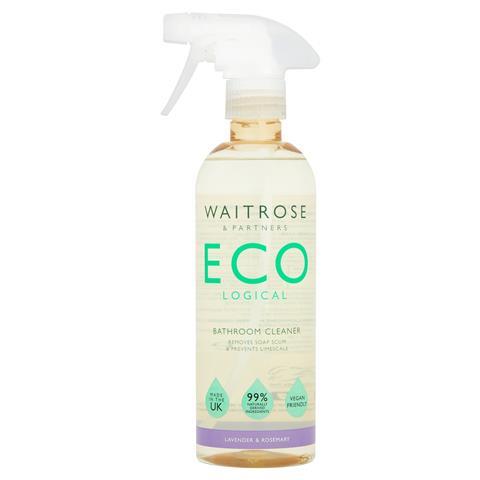 Waitrose has relaunched its eco-friendly household cleaning range using 98% recycled plastic in its packaging.
The upmarket grocer's 17-strong Ecological range is now made from a recycled and raw material formed from plastic waste at risk of ending up in the ocean.
It also includes refillables to encourage customers to reuse the spray bottles.
The packaging has been redesigned as part of the move in a minimalist style and with new fragrances. These are Grapefruit & Lemongrass, Lavender & Rosemary, Blood Orange & Rosemary and White Ginger & Bergamot.
The John Lewis-owned supermarket said the changes will save around 4.1 tonnes of new plastic annually. The move comes as part of its pledge to make all its packaging either widely recycled, reusable or home compostable by 2023, which has previously seen it switch black plastic lids on drinks bottles to a clear plastic alternative and relaunch its own-brand confectionery selection without the use of black plastic.
"Our customers are more aware than ever of their individual impact on the environment, from wanting less food packaging to being environmentally responsible with their household jobs," said Sarah Miness, buyer at Waitrose. "The relaunch of our popular Waitrose Ecological range gives our shoppers a range of eco-friendly products to help their homes sparkle and which also look good enough to be promoted to countertops rather than banished beneath kitchen sinks."