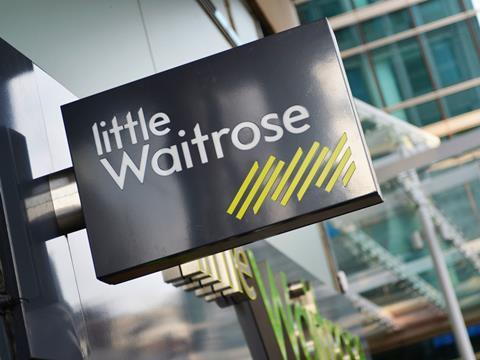 Waitrose will open its first railway station store on 19 August at King's Cross as the company continues to focus on the convenience travel market.
In agreement with Network Rail, Waitrose will open a Little Waitrose store catering specifically for commuters' meals including hot food, food-to-go and key grocery essentials.
The 2,500 sq ft store will create up to 60 jobs and will complement the new 21,000 sq ft Waitrose and Waitrose cookery school being built in the immediate vicinity and which are expected to open in spring 2015.
"The store opening sets out our ambition to take the Waitrose brand to new customers. The convenience sector will be integral to our growth and opening in King's Cross feels like a natural step as we've received so many letters asking us to open stores in stations," said Nigel Keen, Waitrose director of development.
Waitrose will open a second railway convenience store at Manchester Piccadilly Station in late summer.