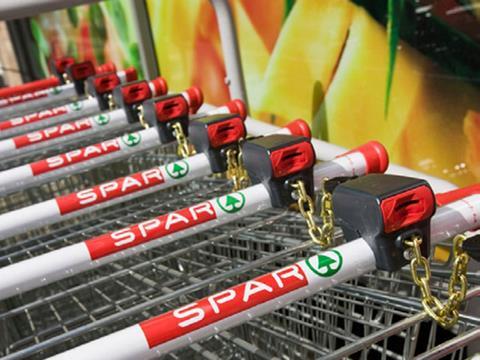 Spar wholesaler Appleby Westward has launched a new retailer club.

Retailers who sign up to the club and stock selected Spar own-label products will receive a 35p rebate per case ordered.

Those who stock a range of free-from and protein range products will also be given a 50p per case rebate.

Appleby Westward said it was investing £600,000 to support Spar own-label products and new sales opportunities over the course of next year.

"The retailer club has been designed to help retailers grow their businesses and drive footfall by increasing their ranges with award-winning Spar brand products," said head of sales Steve Thomas.

"We have selected a range of Spar own label products we believe every store should be stocking. We firmly believe retailers joining the club will see a sales increase, margin growth and customers returning more often."

Appleby Westward currently serves nearly 300 Spar stores across the south west.