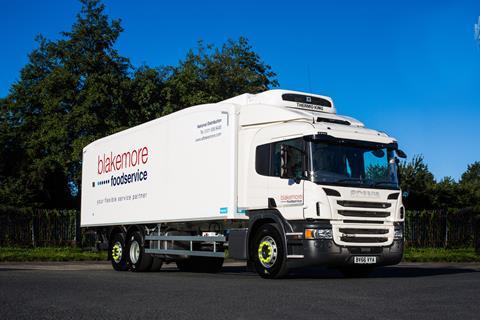 Blakemore Foodservice has landed a three-year contract to supply Soho Coffee Co in a deal set to generate £2.5m in additional sales a year.
The wholesaler has introduced 300 new product lines to service the contract, which covers 41 coffee shops across the UK and Ireland as well as several international sites.
Soho Coffee includes both company-owned and franchise stores.
All company-owned stores in the UK are serviced via a central production kitchen in Cheltenham, which Blakemore will be delivering to six days a week.
"We are delighted to be supplying and working with Soho Coffee Co," said Blakemore Foodservice sales director Nick Rose. "Both of our companies have the same overarching values guiding how we work and we see this as a perfect partnership."
"We are looking to grow into new sectors of the foodservice market, and coffee shops is one of those areas. There will also be synergies and learnings we can share with AF Blakemore's Philpotts prepared-food stores, which are serviced by Blakemore Foodservice too."
Soho Coffee Co head of centralised operations Duncan Reilly added: "Blakemore are easy to deal with and nothing is too much trouble. Their service is second to none. We have benefited from a vast product range as well as their willingness to list bespoke suppliers where needed."