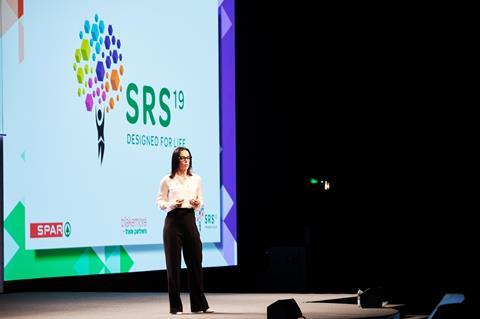 Blakemore Trade Partners will reinvest £2.3m back into retailers' businesses having successfully delivered on its pledge to grow retailer's margins by 1% last year.
The announcement came from sales director Louis Drake at Blakemore's Spar Retail Show in Telford this week.

Drake also announced a new overrider scheme, offering retailers a quarterly rebate of up to 6% as well as new mix-and-match terms, and making leasing options available to all retailers.

The Spar wholesaler is to also introduce a new Store Cluster Strategy, ditching a 'one size fits all' approach, and helping retailers stock goods tailored to the demographic of their customers.

Following analysis of more than 500 million Spar shopper transactions, the wholesaler said a better understanding of core shopping missions will enable it to segment its Spar estate across five 'cluster' types: kiosk, on the go, convenience, big basket and fresh.

These clusters will determine the space, range, pricing and marketing promotional strategy for individual stores, and influence both strategic and operational developments.

"The customers who visit our stores are not all the same, and a 'one size fits all' approach no longer an option for retailers who want to remain current and competitive," said AF Blakemore group marketing director Sarah Ellis. "Our new strategy recognises both the consumer need and commercial opportunity for us to create a store estate that has the flexibility to respond to the needs of the audience it serves. We want our stores to be the most convenient places to shop."

Blakemore has also set up a new team to upgrade its food-for-now, food-for-later and meal solutions ranges.