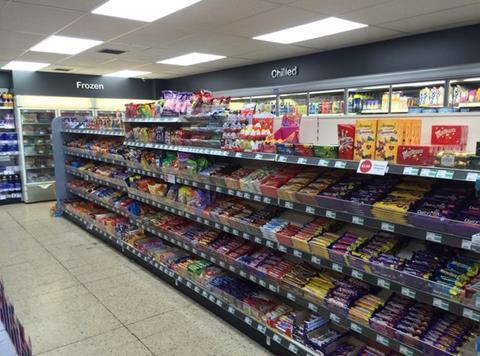 Blakemore Wholesale has opened its fifth Bmorelocal store.

The former Apex Convenience store, in Kenton, Newcastle, has re-opened following a £25,000 investment and refit to the Bmorelocal fascia.

Blakemore Wholesale members Stephen Ridden and Chris Blake own the 1,250 sq ft store, located in a residential estate, which now offers an ATM, PayPoint and Lottery.

"We joined Blakemore Wholesale five years ago, with the main reason being to enhance our overall profitability. Having traded over this time we were looking for a complete new identity to take us beyond 2020," said Ridden.

"We were therefore delighted and excited when we were approached at the end of last year about the possibility of becoming a Bmorelocal store. We have not been disappointed with how the new store looks, with full support from Blakemore Wholesale and a personal store investment of over £25,000."

The retailers chose to award a £200 donation they received from the Blakemore Foundation for opening the store to the NSPCC.

The Kenton store is the fifth Bmorelocal store since the fascia launched last May, there are currently stores operating in Swansea, Northumberland and two in Grimsby.