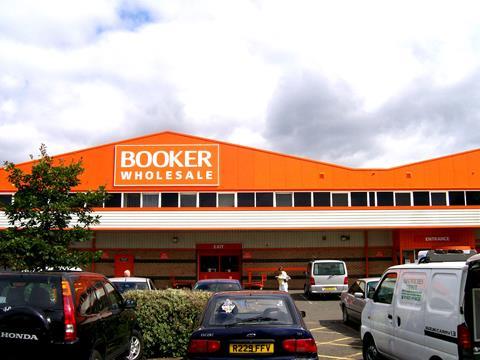 Booker has backtracked on a decision to raise a lower limit on weekly orders from £500 to £1,000 after a village store contacted the CMA.
Staff at the not-for-profit Abbotts Ann village store in Hampshire were visited by a sales representative from Booker's Eastleigh depot on 12 June and told deliveries would stop unless the not-for-profit shop doubled its weekly minimum order from £500 to £1,000, excluding tobacco, according to assistant store manager Julia Rowling.

She said she was told the decision followed a review by Tesco and Booker management.

Store manager Tim Abram said: "We were disappointed if not a little annoyed that Booker informed us they were withdrawing support for delivered wholesale for smaller stores, with our last delivery being only one week away."

Abram subsequently met with Booker at the Eastleigh depot, having contacted the CMA, and on 28 June the wholesaler informed him it had reversed its decision, he told The Grocer.

A Booker spokeswoman said there had been no change in its minimum order policy. "Although we do not discuss individual customers, it is important to note that the minimum order level of £1,000 for regular retail deliveries has been place for a number of years and is not something new," she said. "However, local reviews are always taking place. On some occasions, we proactively work with retailers to develop their business to serve their communities, which can include looking at ways to restructure deliveries. Customer satisfaction is at the centre of everything we do as we strive to help these businesses prosper."

Abram had told The Grocer that doubling the minimum order would mean the village store abandoning local producers, in order to fulfil the inflated weekly spend - something he was not prepared to do.