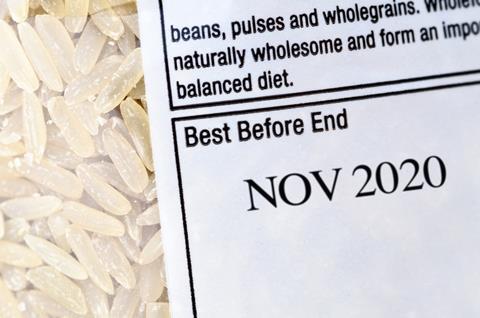 The Federation of Wholesale Distributors is calling on suppliers to re-label goods past their best-before end date to help reduce more than £1m worth of food being wasted each week.
Wholesalers are struggling to convince catering customers to accept stock with short BBE dates, which is causing the supply chain to falter as stockpiled goods are unable to move.
Unitas CEO Darren Goldney has highlighted the issue as the sector's biggest short-term challenge.
The refusal from food outlets to accept short-dated stock comes despite guidance from Wrap, based on EU regulations and endorsed by the FSA last month, which states ambient and frozen products that have been correctly stored can be consumed safely long after the BBE date on the packaging.
FWD CEO James Bielby told The Grocer its members need manufacturers to therefore re-label short-dated stock before sending it on to the wholesalers, in a bid to avoid deliveries being sent back by customers.
The federation estimated in March £20m worth of food destined for the hospitality sector would be wasted during the industry shutdown.
Bielby this week warned the figure was still not reducing despite Wrap's guidance.
"It's concerning that each week is still seeing in excess of a million pounds worth of food being wasted, as suppliers are not complying with wholesalers' need for repackaged goods in order for those items to be accepted further up the chain."
The federation is urging Defra to step in and issue documentation in support of Wrap's guidance to encourage caterers to accept short-dated BBE stock and allow the supply chain to flow freely again.
CEO of foodservice wholesale buying group Country Range Group and FWD chairman Coral Rose said: "It is imperative they [food outlets] realise the food is still safe and suitable for purchase as there is several hundred thousand pounds of cash tied up in this stock."
A spokesman for Defra said: "The legal foundation of the Wrap guidance is EU legislation. Under the legislation there is no specific restriction on selling food past its 'best before' date. Wrap has produced evidence-based advice to businesses aimed at reducing food waste. Defra have contributed to this advice and are supportive of it."