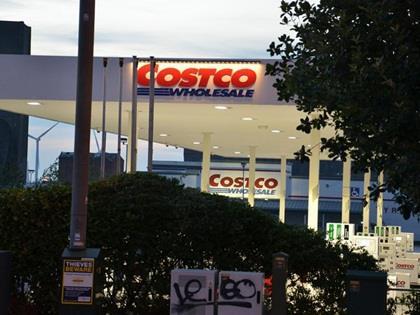 Costco is planning to roll out petrol stations to the majority of its estate after adding six more in the last year.

Turnover soared by 14.8% to £2.4bn for the financial year ending September 2017, with up to a third of sales growth coming from the new petrol stations and the Wembley warehouse, which opened in August 2016.

Meanwhile, operating profit fell by 22.4% to £14m due to increased costs for management incentive programmes.

Costco opened filling stations in Chester, Manchester, Gateshead, Birmingham, Edinburgh and Derby during the financial year. Another site opened in Glasgow in March. The wholesaler now has forecourts at 13 of its 28 warehouses.

"The short term focus of our strategy is to continue growing our business profitably through the existing warehouses, with the addition of a petrol filling station at the majority of our locations. We believe that the UK market is large enough for us to expand further and the pursuance of this growth remains our long term focus," said the accounts.
Senior VP for Europe Steve Pappas said Costco UK was "developing plans for other locations", but was "unable to give a time" on when they would open.

Costco faced off competition from within the sector by continuing its value proposition and offering regular vouchers and instant discounts on selected merchandise. It also implemented its everyday low price strategy across some of its basic categories such as food.

"The main drivers of sales growth were our core food and sundries departments with tobacco, frozen, cooler and beer and wine sales being particularly strong," explained the strategic report.

"Other departments showing significant percentage increases this period were women's apparel, houseware, special events and bakery. The opening of petrol filling stations helped to increase shopping frequency and additional membership, resulting in sales increases year on year in most departments.

Membership sales also received a boost through a 10% fee increase for trade membership and 12% rise of individual membership, supported by marketing initiatives designed to expand the membership base. Merchandise sales also saw an increase following a promotional push.