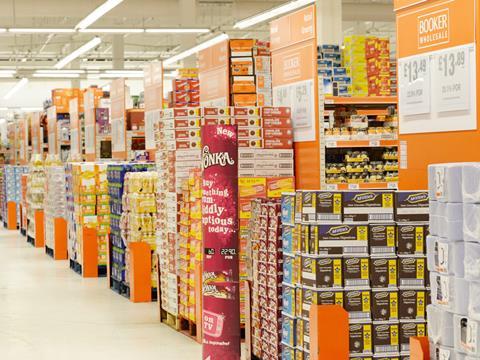 Delivered wholesale is soaring in popularity among retailers, according to a new report from Him.

Up to 89% of retailers are now using delivered wholesale as their main route to market, compared with 67% last year.

Meanwhile, cash & carry wholesale has been relegated to the role of the top-up shop, with 60% of revenue coming from these shops and 18% coming from distress top-up shops when retailers run out of stock.

In fact, distressed top-up shops overtook the main shop in terms of providing cash & carry revenue for the first time, after the proportion of income from the main shop fell from 18% to 17% over the past year.

Him said the three main drivers behind the retailer shift to delivered wholesale were value for money, reliability and acceptable pricing. It also attributed the shift to rising cost pressures, which meant retailers had to limit the time they spent outside stores to mitigate rising wage costs.

The findings emerged through 6,000 interviews with retailers and foodservice operators.

"The cash & carry is a pivotal part of the wholesale channel. However there is a clear shift in its role," said Him research and insights director Val Kirillovs. "More retailers are being driven to C&C on top-up missions, so it is vital wholesalers adapt their approach to suit.

"Wholesalers need to simplify their depot layout and use clear signage to ensure retailers can find the product they need quickly."

Him also urged wholesalers to place core products in easy-to-access locations to attract time-poor top-up customers. It added that cash & carries should look to target not just convenience store owners but also off-licence and confectionery, tobacco and news retailers, who represent 17% of total cash & carry revenue.