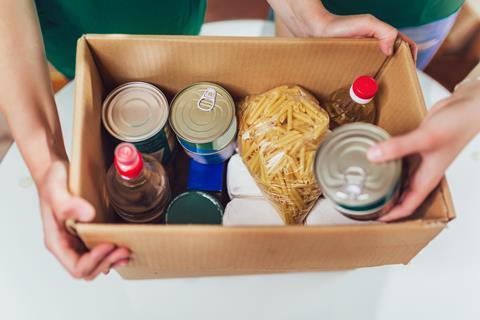 The government has confirmed it will not be supplying food boxes to the 'clinically extremely vulnerable' group during the third national lockdown.
Defra officials told industry leaders at the Food Resilience Forum today that shielding individuals have been prioritised by supermarkets instead.
During the first national lockdown rivals Bidfood and Brakes worked together to produce and distribute some five million food parcels to 450,000 people that qualified for the aid.
The boxes included rations of essential food and drink products including pasta, rice and cereal.
The contract is believed to have been worth more than £200m to the wholesale giants.
The government's decision to ditch the food box scheme this winter has come under fire by Federation of Wholesale Distributors CEO James Bielby.
"One of the only things Defra did to help wholesalers in March has now been handed to the supermarkets. The sector needs urgent help from the government as it struggles with the ramifications of this second lockdown," said Bielby.
Wholesalers in England have not yet received any sector-specific support despite the devolved powers in Scotland and Wales distributing grants to wholesalers within their nations from a funding pot of £355m.
A Defra spokesman told The Grocer: "We are in regular contact with the wholesale industry to ensure it is well prepared for a range of scenarios, and we continue to take all the necessary steps to ensure people and businesses across the country have the food and supplies they need."