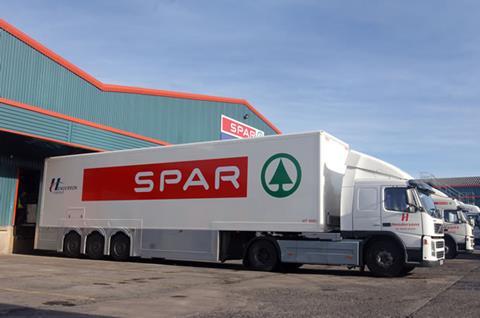 Northern Irish Spar operator Henderson Wholesale has reported a 35.1% hike in pre-tax profits to £18m for the year to 31 December 2018, as sales increased 10.9% to £531.2m.
In its latest annual results, posted at Companies House, the wholesaler attributed the growth to a strong performance in its ambient and fresh categories. It also benefited from an increase in footfall and basket spend in supplied retailer stores.

Henderson highlighted the retention of existing customers and recruitment of new customers to its symbol brands as key to its success in 2018.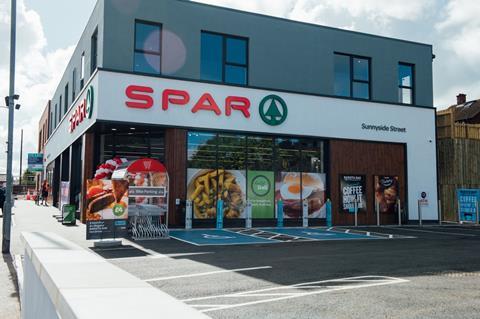 The company-owned stores division, Henderson Retail - which owns 80 supermarket, neighbourhood and forecourt stores - posted a 12% increase in turnover to £384m and a 12.9% jump in pre-tax profit to £8.7m over the period.

Like-for-like grocery sales grew 7.5%, driven by 'significant growth' in the fresh food category and a widening of the food-to-go and coffee offer.

The accounts also show the family-owned business has been making contingency plans in case of a no-deal Brexit scenario.

The plans include stockpiling ambient and frozen lines in order to minimise supply chain disruption and identifying product lines that are at a higher risk of shortages.

Henderson said it planned to reinvest £70m into the business this year. Some £17m will be spent on new Spar stores, £15m on new headquarters outside Belfast, £9m on refurbishments for both the Spar and Eurospar brands, and £4.2m on marketing initiatives to support its symbol stores.

"Henderson Group is committed to continued investment to ensure sustained growth and that our retail brands continue to be at the forefront of convenience retail in Northern Ireland," said sales and marketing director Paddy Doody.

"Efficiency in storage and logistics helps to maintain lower prices in store, giving us a competitive edge here in Northern Ireland. So, with our warehouse investments and expansions over the past two years, we're future-proofed for 20 years or more, to meet anticipated growth."