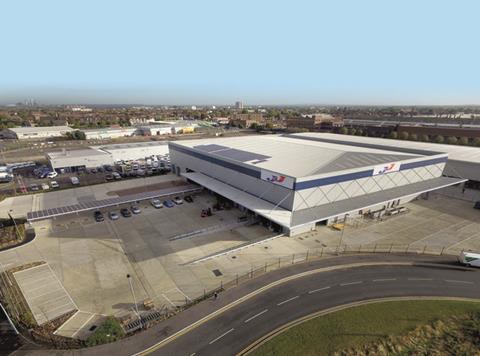 JJ Food Service has opened a new state-of-the-art wholesale branch in Dagenham.

The foodservice wholesaler has opened its 11th branch a few miles from the town centre, selling thousands of branded and own-label SKUs across fresh, chilled, frozen, ambient and packaging categories.

JJ invested a multimillion-pound sum into the infrastructure installing solar panels, LED lights and protective canopies.

"It was hard work but our team had the determination and perseverance to create a first-class shopping environment for customers," said JJ Food Service CEO Mustafa Kiamil.

"We look forward to giving caterers and families in the local area great savings when they click and collect."

JJ's former quality assurance manager and HR manager Halil Canci will head up the new Dagenham branch.

Canci added: "Working across various departments has enabled me to develop a thorough understanding of the business. I've been given a fantastic opportunity. My managers trust in me and I won't let them down,"

A promotional brochure exclusively for Dagenham is live through November and December including cases of 24x330ml GB Coke from £5.99 and A-grade, fresh chicken fillets from £29.89 for 10kgs (2x5kg packs).