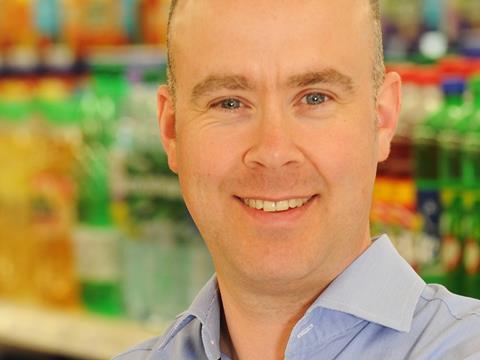 App orders for Glasgow-based wholesaler JW Filshill have soared by almost half following the launch of a promotional campaign with wholesale technology provider Sanderson.

The app-only sale saw a 45% increase in new app customers, while 56% of customers who purchased the promoted products had never done so before.

Daily transactions were also spread more evenly spread throughout the week, whereas previously sales were heavily weighted towards Tuesdays.

"As a wholesaler committed to providing a 'best in class' service to our customers it is important that we make the ordering process as easy as possible - at the same time striving to increase sales and make us more competitive in a busy competitive marketplace," said JW Filshill sales director Craig Brown.

"Our mobile-friendly app opens up a whole new world of 24/7 ordering across our range of 5,000-plus products - it has customised ordering screen and search functions, an integrated barcode scanner, and delivered or click & collect options. It is also fully integrated with the Filshill website so customers can start their order online and finish it on the app or vice versa. It's very flexible.

"The app uses technology that is very intuitive and our customers like its simplicity and ease of use. It's also a powerful sales tool that provides yet another ordering option for our customers."

JW Filshill became the first wholesaler to launch an app-only sale in Scotland last year in collaboration with Sanderson.

The app offers instant barcode scanning to maximise the convenience of ordering on the customer site. Users can also receive instant notification of current promotions and manage their favourites.

Online order management within the app displays orders and tracks deliveries, as well as allowing customers to search the wholesaler's full product range, place orders, and review their order history.

The app is available for both iOS and Android, and is fully integrated with the Sanderson wholesale software and online ordering system. It is also available as a cloud-based solution.

Filshill currently supplies 175 retailers under the KeyStore, KeyStore More and KeyStore Express fascias across Scotland and the north of England, and services 1,400 cash & carry customers.