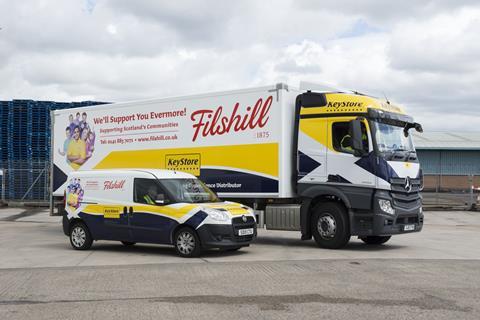 JW Filshill MD Simon Hannah has urged the government to allow businesses to buy the coronavirus vaccine in order to roll out jabs to all members of staff.
Hannah warned that failing to prioritise vaccinations for those that distribute food and drink to communities would result in a breakdown in the supply chain.
The family-owned business carried out an in-house flu inoculation programme in November 2020 in a bid to eliminate confusion over flu and coronavirus symptoms and reduce absenteeism.
It now hopes to be among the first commercial businesses to distribute the coronavirus vaccine to its employees.
"There are solid commercial and rational benefits to both business and government in allowing vaccines to be commercially acquired when surplus capacity appears," Hannah told The Grocer. "It's important to get this on the radar as a collaborative approach from business community to help government and our economy.
"This is not about displacing vaccine allocation away from those who need it first and who are at most risk but about using excess capacity to accelerate coverage to the working age population who support those who are shielding and at risk within their communities."
Hannah said it would be important for the government to negotiate cost of vaccines on behalf of businesses so that a potential rollout would be affordable for employers at scale.
"If this is viewed as a vast profit-making plan for the pharmaceutical companies, rollout could be vastly restricted if it is cost prohibitive," he added.
In November, the wholesaler distributed branded facemasks to all staff and those working in its 190 KeyStore shops, and in the past four weeks it has trained 20 colleagues to become mental health first aiders.