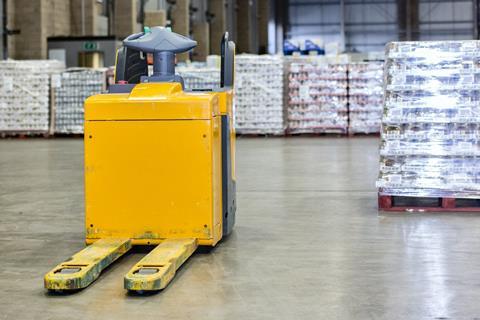 Wholesalers have been left with £12m of surplus food as a result of the latest national lockdown.
The figure from the Federation of Wholesale Distributors is the result of the sudden closure of wholesalers' customers in education, hospitality and other workplaces.
"For the third time in 10 months wholesalers are footing the bill for lockdown, and once again they have not been included in the Chancellor's new support package," said FWD CEO James Bielby. "They're running out of time and money. Our members have millions of pounds worth of fresh, chilled and ambient stock which is quickly going out of date, with no customers to sell it to. One day's notice of lockdown has created huge problems. Some wholesalers supplying education report that they're facing a £100k losses on stock ordered in good faith by schools before the Christmas holidays."
The problem has been compounded by Christmas stock which could not be sold in December due to the tier system restrictions, as well as Brexit stockpiles which businesses were advised to build as the government took its negotiations with the EU to the brink.
"We stock built for Brexit and whilst that is not perishable it is a further strain in the wholesaler cashflow," said Bidfood CEO Andrew Selley.
"The last-minute decision on schools has left us with the additional burden of fresh product in volumes that can't be reused anywhere and hence we will be incurring write-offs as well."
Read more:
Country Range Group CEO and chairman of FWD Coral Rose added: "Some wholesalers may have to close, but it's not something that can be done easily. There are also ongoing costs such as freezers which have to keep on running, there are business rates to pay and even furlough costs money. Wholesalers who supply care homes and hospitals are not closing as they have a duty to keep on servicing these customers but in order to do this they are still running at a loss. It is disgraceful that the government are relying on wholesalers to provide this critical service to the vulnerable and giving absolutely no support."
The FWD is continuing to urge the government to extend business rate relief to its members and provide sector specific grant funding as the devolved nations have already done.
A Defra spokesman told The Grocer: "We fully recognise the impact of Covid-19 on the UK wholesale industry and are committed to working closely with the sector during this difficult time."