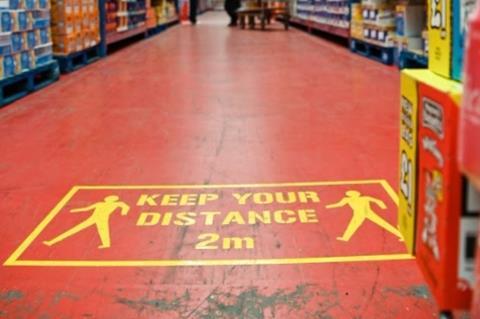 Parfetts is preparing for what could be its biggest sales uplift ever this Christmas and is calling on suppliers to help meet demand over the festive period.
The Stockport-based business has predicted sales could top £12m a week during December.
It would mean a sales jump of 100% and would put its festive projection in line with its record-breaking week in June, which saw sales hit £14.3m.
Historically the wholesaler sees sales increase by about 15% during the Christmas season.
Parfetts retail director Guy Swindell told The Grocer this level of turnover would only be possible if suppliers were able to keep up with demand. He said he hoped they would see the "golden opportunity" of the independent channel.
The calls to suppliers come after wholesalers experienced shorting across hundreds of lines during the first coronavirus wave as ranges were rationalised and stock was prioritised to the supermarkets.
Alcohol is one of the categories Swindell expects to do "exceptionally well" over Christmas.
However he warned availability of beer was still poor, despite average weekly sales being up 35%.
Wines and spirits are also up by 70% and 40% respectively.
This has been partly boosted by retailers selling 'slabs' of beer and cases of wine to consumers for the first time.
"This is the biggest opportunity in convenience we have ever seen, and it really is down to the suppliers to meet our demands," said Swindell. "We are talking to suppliers and checking availability on a daily basis. We don't have space to stockpile, we rely on our suppliers having that availability and delivering. We need our supply chain to not fail this Christmas."
The majority of Parfetts' seven depots are now in high-risk coronavirus areas under either tier two or three restrictions.
Swindell said its absentee rates had now reached 6%, compared with just 2% a month ago.
However, despite the stricter measures being introduced in these areas, such as the closures of all but non-essential retail, he said he was not expecting a further sales boost, beyond current weekly trading, which is already up 50% since July.