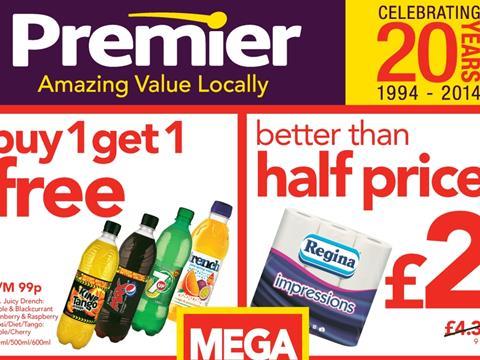 Booker's Premier chain is to increase the number of 'Mega Deals' it offers to mark its 20th anniversary.

'Mega Deal' was launched in 2012, with one deal per three-week promotional period. It will now move to four deals, starting with Carling, Strongbow and Fosters; Pampers; Regina; and Pepsi Max, Tango and 7UP.

Booker will also give away £20,000 worth of prizes each promotional period this year.