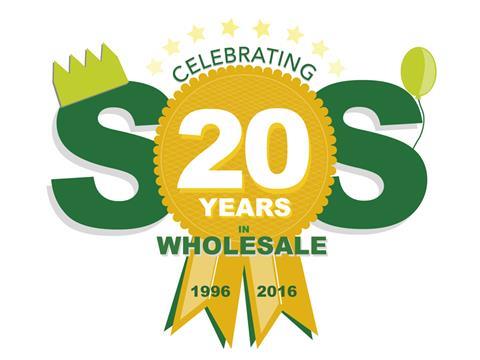 SOS Wholesale is running a new promotional marketing campaign across print and digital media.

The campaign, which was launched to celebrate the wholesaler's 20th anniversary, will highlight savings across its core lines and branded products.

Quidz-In, the company's promotional brochure, will also feature the new deals for the next two months and will be distributed to all SOS customers.

"We want to thank our customers for their business and loyalty, so we're offering fantastic savings on hundreds of core range products like groceries, toiletries, petfood, Easter confectionery and more, including many branded lines," said SOS director Mark Beckett.

Since opening in 1996 in a 600sq ft warehouse, SOS now occupies a 70,000 sq ft cash and carry in Derby with more than 5,000 SKUs in branded foods, household goods, and non-food items. The wholesaler also has a number of exclusive own-brand lines, including its Crucials range of ambient sauces.