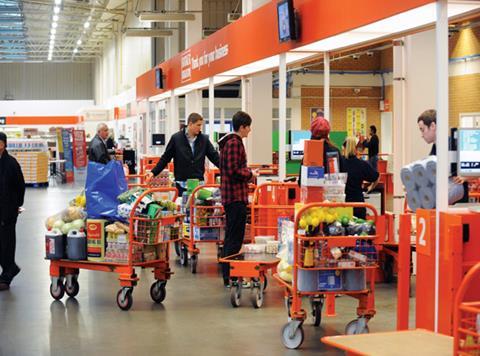 Walkers has antagonised some of its wholesalers in the wake of Palmer & Harvey's collapse by partnering with Booker to provide warehousing and depot services to support its return to a direct-to-store model.

Both AG Parfett & Sons and Dhamecha Group believe the move is a short-sighted measure that has failed to consider the routes to market that other wholesalers provide for the PepsiCo UK snacks subsidiary.

They fear it also points to Booker's growing power now that the Competition & Markets Authority has given its £3.7bn megadeal with Tesco the go-ahead.

"Imagine if you were a Tesco negotiator and Diageo was starting to deliver Smirnoff directly to people's homes. Would Tesco be happy about that?" said Gregg Suszczenia, joint managing director of Parfetts.

"Is this a glimpse of a future where changes in wholesale will benefit the dominant player, or just a short-sighted solution to an immediate problem?"

His "guess" was it meant Walkers was now selling its crisps cheaper to Booker, which was its chosen partner for its delivered operation.

"You've still got countless wholesalers trading with Walkers with a good relationship and then they've done this. What does it say to us as loyal customers? It says their preferred wholesaler is Booker."

Suszczenia said Walkers' P&H business would have migrated to other wholesalers if it had not done this. "They've gone and made a really quick decision to get into bed with Booker and go back to a van sales direct-to-store operation which negates me without giving any thought or consequence to how customers feel about this."

He warned other suppliers to be careful about making similar moves. There was still a "very vibrant wholesale channel, which I know suppliers like and want" he stressed.

Pradip Dhamecha, chief executive of Dhamecha Group, wondered if the Walkers move "maybe was a knee-jerk reaction". Over time, wholesalers and suppliers would hopefully reflect on how they needed to "really reach out to the consumers and make sure the channel is serviced correctly".

He added the Booker/Tesco merger was "a big challenge for us" and warned suppliers would need to ensure that they did not compromise the wholesale sector.

"It's very important from the suppliers' perspective that they treat the wholesale sector with respect purely because we are a great route to the market and they can't really afford to compromise the position that wholesalers offer them," Dhamecha said.

PepsiCo defended its position. Huseyin Tulpar, vice-president, impulse sales at PepsiCo UK, said: "By expanding our existing field sales team to include van sales, we can quickly ensure our retail customers are getting the direct-to-store service and the continuity of supply they require."

He added the company would continue to work with a range of different wholesale partners to ensure the availability of its products across the UK.

Meanwhile, a spokeswoman for Booker said the group had been working with suppliers to maintain availability of products for existing and new customers, which included supplying Walkers operations.

"We are grateful to our customers, suppliers and colleagues for the effort everybody has been putting in to minimise disruption to the consumer," she added.