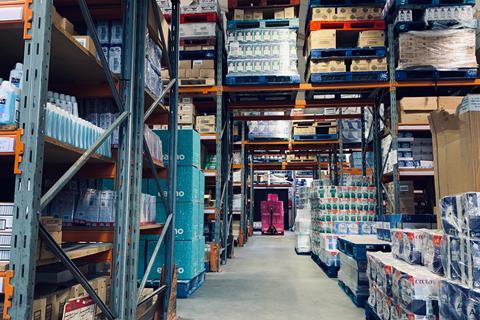 Millennials are one of the most influential consumer groups right now – yet you wouldn't know it looking at most wholesale businesses.
While big-name retailers have been quick to adapt to the demands of busy, time-poor millennials, the wholesale landscape remains a largely traditional and archaic industry. Wholesale operators have been slow to invest in e-commerce infrastructure, and no major brand has focused on social media as a serious route to gaining new customers.
This is a huge missed opportunity.
Wholesale actually has a lot to offer millennial consumers. They intuitively understand the value of buying in bulk – it takes the pressure off the 'home keeper' knowing all the household essentials are available immediately and they don't have to factor them into their weekly or daily shop.
At the same time, social media and influencer marketing are opening up new ways for wholesalers to reach these shoppers and engage with them on their terms. Using tools such as voting or polls on Instagram, wholesalers can get instant feedback from customers and tailor their offerings to suit what shoppers want right now.
When we partnered with influencer Mrs Hinch, we had more than 50,000 site visitors within the first four hours. Most of these were hearing about us for the first time – and most of them were in our key target shopper group. In a separate collaboration involving an Instagram competition, we gained over 20,000 followers within a day.
What's more, millennials are already comfortable with the idea of being sold to on a direct-to-consumer basis, opening up opportunities for wholesalers to venture beyond their traditional B2B models and into D2C.
We now sell 1,000 products directly to over 5,000 customers a month – most of them millennials and most of them women, who want a more pleasant and relaxing experience when buying household essentials.
There's plenty of room for growth too. We're now moving into new categories such as office supplies and pantry, as well as looking at expansion into new regions. The advantage of working in a digital-first way is that we can already see where our followers are based and where visitors to our site have come from, making it much easier for us to gauge likely demand in new regions.
Targeting millennials does, of course, come with its challenges. They're less brand loyal than generations before them and are looking for deals and offers, and they're still inclined to show ROBO (research online buy offline) behaviour for bigger, higher-ticket price purchases.
However, wholesalers can and should turn this to work in their favour because cutting out the middleman means they can pass cost savings onto their customers, and build a trusted customer relationship purchase by purchase.
Obviously engaging with customers directly has both pros and cons. Possibly more than any other demographic, the millennial customer expects a response to queries instantly, so keeping on top of social media comments and direct messaging is a full-time job in itself. It's time-consuming and you have to be organised and methodical about it, otherwise things will go unanswered and you will start to lose that personal touch.
Millennials get a bad rap in the mainstream media. There's a perception that this subsection of the market are addicted to their phones and want nothing more than shallow instant gratification – this is not only wrong, but it's a potentially damaging assumption for a business to make.
There's a growing market here – it's exciting, it's moving quickly, it's hugely rewarding, and it's wide open and waiting for wholesalers to catch up.