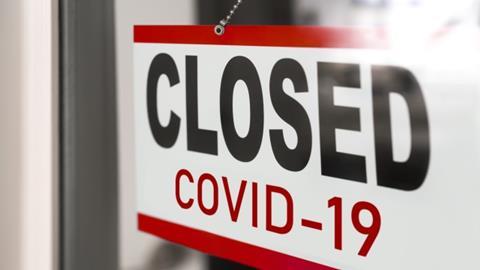 Wholesalers are preparing to shut their doors for November's lockdown, while some will be forced to close for good.
Country Range Group CEO and FWD chairman Coral Rose has warned that for many wholesalers it is not sustainable to run at a loss, on a skeleton staff, in order to continue delivering to public sector customers throughout the second national lockdown.
As a result, care homes and hospitals are at risk of going without food, some of which are specific products and pack formats not replicated by supermarkets and therefore not easily substituted.
Foodservice wholesalers are expected to use the furlough scheme 'extensively' this month. However, Rose told The Grocer: "It is not fair that our sector is expected to run at a loss in order to continue to provide food to those in most need. Wholesalers require business rates relief and financial grants as have already been provided to retail and hospitality."
Read more:
The latest hospitality closure is set to have a damning impact on on-trade wholesalers too.
Unitas MD Darren Goldney told The Grocer he expected 21 members that specialise in supplying pubs and bars to close from 5 November for the duration of the lockdown.
Up to 40% of Unitas members' employees were furloughed this year.
Goldney has urged the government to extend business rates relief and provide clarity over eligibility for the local authority grants promised by Rishi Sunak.
"We have 38 foodservice wholesalers likely to stay open but servicing just the public sector including hospital, schools," said Goldney. "This is where the biggest challenge is. Many wholesalers dipped into reserves to run at a loss first time around and during this period but further loss is now risking businesses."