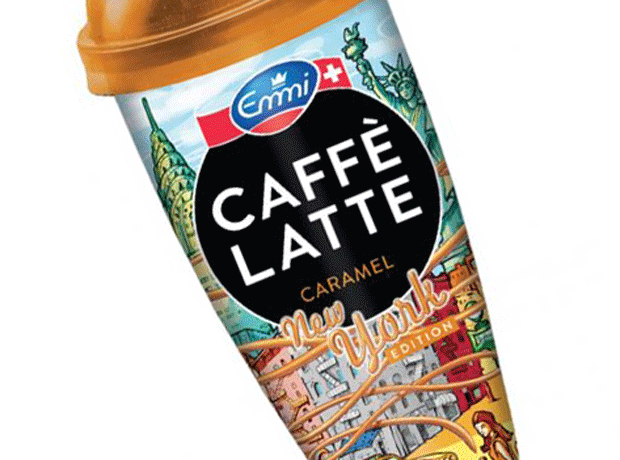 Traditional British sandwiches are still going great guns thanks to the Coronation celebrations, the summer of sport and the good weather, but as consumers demand ever more varied lunch options, suppliers are increasingly looking across the pond for NPD inspiration.
Canned food brand Princes launched a Tuna New York Deli flavour sandwich filler in July 2012, Emmi Caffè Latte introduced a Caramel NY limited edition this March and Batchelors Deli Boxes, launched last year, come packaged in New York-style cardboard takeaway boxes.
"Innovative flavours such as Tuna New York Deli provide consumers with new flavour combinations and a convenient value-for-money lunchtime solution," says Princes marketing director Neil Brownbill.
"While sandwiches have been a staple for many generations, there are now many different options in the lunch category to choose from. Brands need to make sure they continue to innovate to ensure the popular staple is kept relevant."
Supermarkets and suppliers are trying to do just that by evolving their US-inspired offers from the classic New York deli sandwich to include street food and even hot options. Sainsbury's, for instance, launched a street food range of wraps this April, while in May Fresh-Pak Chilled Foods launched The Hungry Wolf range of microwaveable fillings, including BBQ pork.
And it's not just the main course that's being given a North American twist. Cereal bar brand Nature Valley decided to launch Sweet & Nutty peanut & almond bars in the UK in November 2012 following the success of its Canadian equivalent Sweet & Salty.
"The Canadian equivalent is number one in terms of loyalty in the Canadian granola bar category, and we expect the launch in the UK to be just as popular," says Neil Barker, sales director at brand owner General Mills.
Lighter US snacks such as Katy Perry-endorsed Popchips and snack popcorn are also gaining traction. "These products are marketed as healthy and tasty, and not a modified version of an existing product - it isn't reduced fat, it is naturally low fat," says Judith Henderson, director at consumer market research agency MMR Research Worldwide. "Flavoured popcorn fits well into current trends."
The lunchbox squeeze
1

2

3

4

5

Currently reading

Why more brands are in a New York state of mind

6