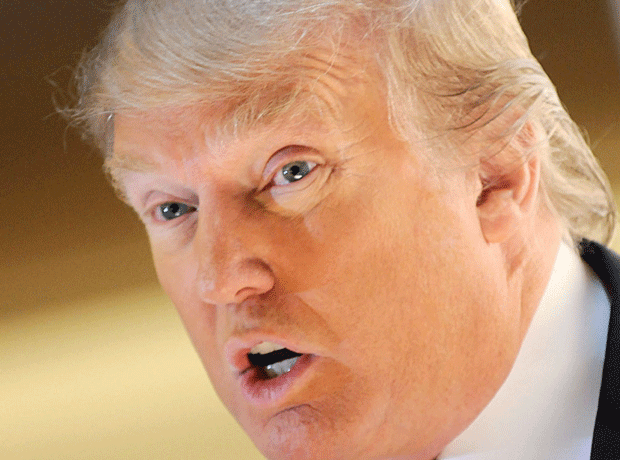 Unless you've been living under a rock for the past six months, you're probably aware that Donald Trump is aiming to be the Republican nominee for the US presidency. Despite predictions his campaign would collapse before it started, he is now the frontrunner. Endless memes and unflattering social media shares (a comparison of his hair to a corn cob is my particular favourite) continue to flood the internet. But the man has a brand. And it works.

LinkedIn flagged branding as one of the biggest trends for 2016, with 62% of survey respondents agreeing "employer brand is a top priority". Considering how far Trump's brand has pushed him already, we cannot underestimate it.

Millennials are the fastest-growing demographic in the workforce and, according to surveys, the most picky. They're more likely to change roles regularly and curse employers with high turnover and loss of revenue. Investing in brand as an employer is the way to tap into - and retain - this new breed. Honest, effective branding attracts the right individuals to match culture and vision, manages expectations to increase retention and builds value and engagement in our would-be employees.

But what makes Trump so successful as a brand? For starters, he is consistent and confident. He says he'll build a wall and the Mexicans will pay - and his conviction somehow sells it. When we determine what our brand is as an employer, we need to stand by it.

Are you corporate, results-focused and expect beyond the nine-to-five? Don't brush it under the carpet - be proud of it. Got a pool table in the office and prefer a relaxed approach? Communicate it. Casting a wide net to please everyone will only result in mismatched employees who don't share what you stand for.

Next, build it. It's no secret social media is the leading channel to tap into millennials; use it to promote your brand and be LOUD. Become recognisable. Soon, it won't be a case of those millennials Googling you en route to interview; they'll be queuing at the door. Why? Because they know who you are, and want to be part of it.

Will Trump take up residence in the White House? It's doubtful. But no matter what the outcome, his brand has grown exponentially. Much as I hate to admit it, maybe we can learn a thing or two from his approach.