Sky is (almost) the limit for record-breaking Glenfiddich tasting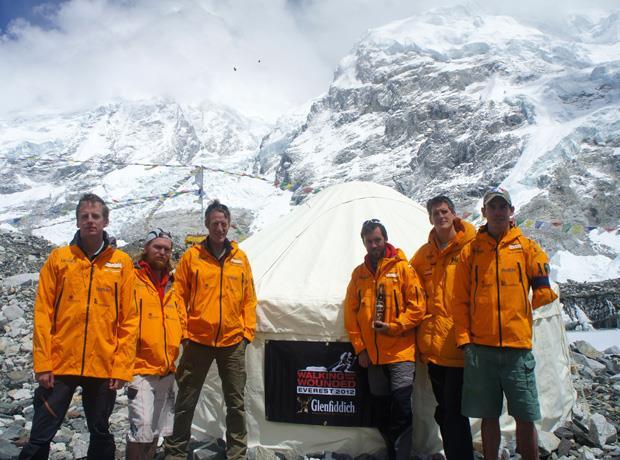 Glenfiddich will tonight (10 May) broadcast the world's highest-ever whisky tasting – from Mount Everest base camp.
A team of five injured servicemen from Walking with the Wounded – a charity that raises funds to re-skill and re-train wounded men and women from the British armed forces – will sample a selection of Glenfiddich single malts. The group was to attempt to reach the summit of Everest but has had to postpone its ascent because of severe weather conditions.
They will be joined by a panel of guests at the London Stock Exchange for the 45-minute tasting, which starts at 7pm UK time and will be streamed live online here.
The tasting follows a nationwide competition run by the brand that gave four winners the chance to trek to Everest base camp and deliver the malts for the tasting to the Walking with the Wounded team. They will deliver by hand the brand's core range of 12, 15 and 18-Year Old single malts, as well as the recently released 19-Year Old Age Of Discovery Madeira Cask Finish.
"As a team, we are all disappointed not to be assaulting the summit during this year's climbing season," said team member Private Jaco Van Gass. "Hwever, we are looking forward to toasting our last day at Everest base camp and breaking the world record for the highest-ever whisky tasting."