Kellogg's turns back time for Jubilee packs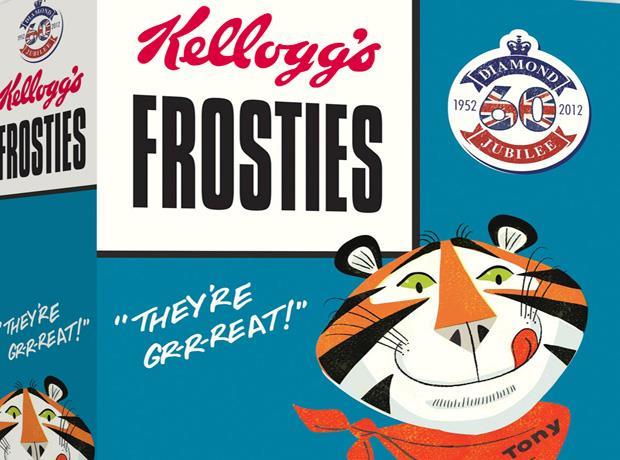 Kellogg's cereal packaging is turning the clock back 50 years to mark the Jubilee.
The company has unveiled a range of limited edition collectors' boxes inspired by Kellogg's drawings dating back to the 1950s, when the Queen ascended to the throne.
The line-up, which will be available from 22 April to 25 June, includes the first ever Coco the monkey design for Coco Pops and the original Snap, Crackle and Pop characters on Rice Krispies. Corn Flakes and Frosties are also getting Jubilee makeovers.
"Royal memorabilia can be a valuable marketing tool and we can help retailers by offering these limited edition boxes" said Kellogg's marketing controller Paul Humphries.
"There is only a small number available, so once they're gone, they're gone."