Unilever makes 100% organic claim for new Timotei Delights range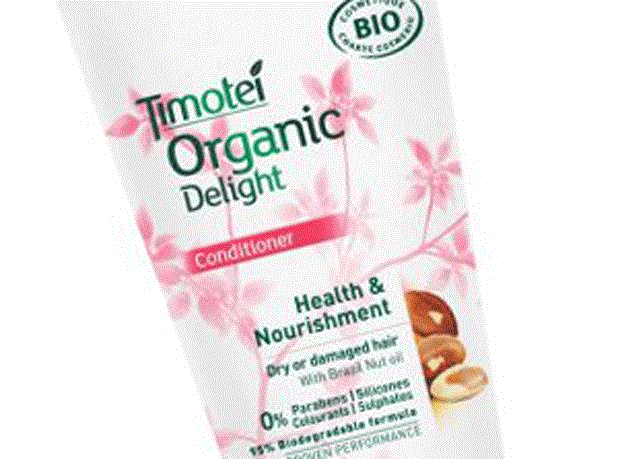 Unilever is launching what it claims is the UK's first mass-market 100% organic haircare range.

Rolling out on 20 May under the Timotei brand, Organic Delight comprises 180ml shampoos and 150ml conditioners available in a Health & Shine version for normal hair and Health & Nourishment for dry or damaged locks.

Carrying the organic stamp of approval from Ecocert, the "completely natural" products were made with ingredients sourced from organically certified farms and were free from sulphates, silicones, parabens and colourants, said Unilever.

The formula, which is 95% biodegradable and comes in 100% recyclable packaging, would strengthen the natural positioning of Timotei, said Unilever UK brand building director Daniela Tufo. The products carry a £3.49 rsp, compared with £2.99 for the rest of the Timotei range.

Unilever is hoping the new additions will revive sales of Timotei shampoos and conditioners - which have fallen 17.2% and 20.1% by value respectively [Nielsen 52 w/e 13 October 2012] - by tapping into the 6% growth in natural and organic haircare last year [Organic Monitor].

"Our priority over the coming years is to bring the brand back into growth, and the launch of Organic Delight is just the start," said Tufo.

However, Rebecca Cook, senior consultant at branding agency The Value Engineers, said that while the launch was "relevant and appropriate for the brand", it was likely to be considered a nice addition by existing users, rather than attract non-users.