Tesco to tackle food waste with cut on promos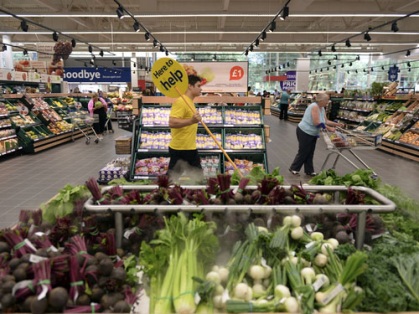 Tesco has announced a major new focus on reducing food waste across its supply chain through measures such as cutting promos on salad bags, after new figures indicated that over two thirds of its bagged salad is wasted.
Using its "Farm to Fork Methodology", it tracked its 25 best-selling grocery products over the past six months to understand in detail where food waste occurs in its supply chains.
The research indicated that 68% of its bagged salad is wasted, 47% of its in-store bakery products, 40% of its apples, 24% of its grapes and 20% of its bananas. 
The figures were compiled using internal Tesco data as well as figures from producers, suppliers and the Waste and Resources Action Programme (WRAP).
Everyone had a responsibility to tackle food waste and there was no quick-fix solution, said Matt Simister, Tesco commercial director of group food. "Little changes can make a big difference, like storing fruit and veg in the right way. Families are wasting an estimated £700 a year and we want to help them keep that money in their pockets, rather than throwing it in the bin."
To tackle food waste through its stores, Tesco has pledged to end multibuy promotions on large packs of bagged salad and instead use "more intelligent" promotions on smaller bags, a spokeswoman added. It was also removing 'display until' dates from its fresh fruit and vegetables and using smaller cases for fruit and veg in store and had rearranged its in-store bakeries to reduce the amount of bread on display.
On the supply side, Tesco was working with apple growers to reduce pests and disease and it had introduced a new temperature control system to ensure bananas last longer in transportation, it said. On grapes, its producers were trialling new grape varieties that have a longer shelf life.  
"Food waste is a global issue and collaborative action is essential if we are to successfully reduce food waste and reap the financial and environmental benefits of doing so," said Richard Swannell, director of WRAP.
Tesco's action on waste comes ahead of a speech that Tesco CEO Philip Clarke will give to the Global Green Growth Forum in Copenhagen this afternoon. In his speech, he will say: "We are the world's third largest retailer, so clearly we have a responsibility to minimise the food wasted in our stores. However, we sit at the heart of the value chain and this gives us a crucial vantage point and a shared responsibility to act far beyond the doors of our stores."
Tesco also revealed this morning that 28,500 tonnes of food waste was generated in its stores and distribution centres during the first six months of this year.