Burton's Biscuit Co gains 'firepower' from giant pension fund for European expansion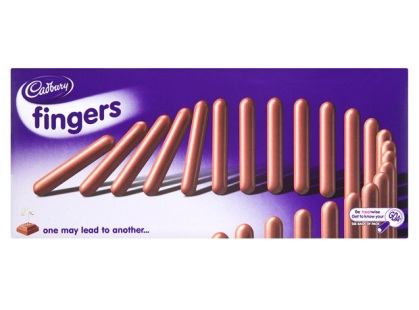 After snapping up Burton's Biscuit Company this week, giant pension fund Ontario Teachers' Pension Plan (OTPP) - which also owns National Lottery operator Camelot - is eyeing further food deals.
OTPP acquired the UK's second largest biscuit manufacturer from Canadian banks CIBC and Apollo in a deal estimated at £350m.
Jo Taylor, head of OTPP's London office promised to support Burton's "outstanding management team to grow the business in the UK and further into overseas markets. There are many strategic acquisitions to consider in those territories that can enhance these ambitious growth plans."
Since Burton's CEO Ben Clarke joined from Kraft in 2009 - after Duke Street Capital was forced to call in the banks - he has boosted the team with a string of new senior management appointments, including chief commercial officer Steve Newiss, chief marketing officer Stuart Wilson, chief supply chain officer Neil Grocock and corporate strategy and development director Ben Boase.
Over this time, top-line sales have barely budged but, by exiting low-margin business and focusing on its 'power brands' - Jammie Dodgers, Cadbury Fingers, Maryland cookies and Wagon Wheels - as well as tight cost control, Burton's ebitda increased from £23m to £35m in 2012, with further progress expected in 2013.
"Our success boils down to some pretty simple things. We attracted and retained some super people on the journey, and focused very clearly on our power brands"

Ben Clarke
Clarke told The Grocer: "Our success boils down to some pretty simple things. We attracted and retained some super people on the journey, and focused very clearly on our power brands. That's driven good growth and share in the UK and outside the UK in the last four years."
With the support of OTPP, Clarke - who will continue to lead the team - wants to accelerate growth internationally.
"We are delighted with our new shareholders, and delighted that they are keen for us to continue our work. "There are a lot of opportunities and we have some clear views on how to do that. There is an opportunity to consolidate European biscuits. Our new owners have the firepower, and we would like to be part of that."
Shaun Browne, MD of corporate finance firm McQueen, who advised Burton's on the deal, also predicted that OTPP would make other food acquisitions outside the biscuit industry. "Ontario is very interested in the UK and if the Burton's link-up is profitable, there is likely to be another purchase within the food and drink sector," he said.
But although there has been speculation that an OTPP bid for United Biscuits could follow the Burton's deal, Browne said a bid for UBUK remained "unlikely".
"I'm sure the Competition Commission would have something to say about Ontario buying the number one and number two biscuit makers and what that could do to the confectionery market," he added.
"Yes, OTPP might consider it, but it is very rare for private equity firms to stick within the same sector for too long," he added.
UBUK sold its snacks division to Intersnack last year in a deal worth a reported £500m.
As well as owning Camelot Group, OTPP acquired nursery chain Busy Bees last month. Burton's is the first food and drink manufacturer in the fund's £130bn portfolio.