Unilever and unions to talk through ACAS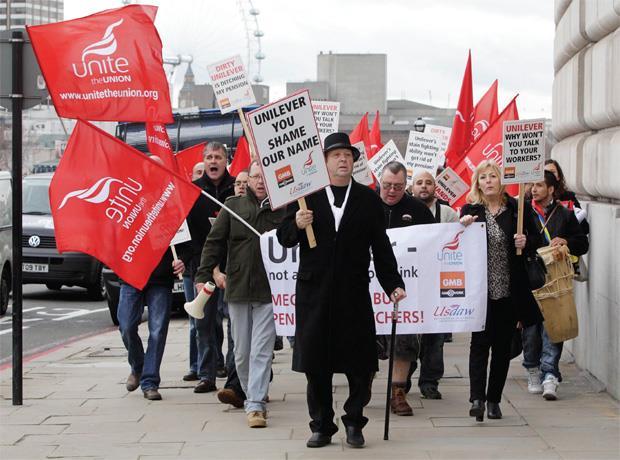 Unilever will sit down for talks via the conciliation service ACAS in a bid to avert further strike action following the decision to shut its final-salary pension scheme.
ACAS said today that management at the fmcg giant had agreed to talks, in a move welcomed by the trade unions representing striking Unilever workers.
"We welcome the fact that Unilever has at last recognised its responsibility to talk to us about a possible resolution to the dispute," said Unite, USDAW and the GMB in a joint statement.
"We hope the agreement to talk through ACAS is a genuine indication of a willingness to engage meaningfully in an effort to find a solution. However, it is very early days and the dispute will continue until proposals have been put forward that are acceptable to our members."
Yesterday Unilever's share price slipped by more than 3% after its latest financial results fell short of analysts' expectations.