Dettol promises to kill germs with antibacterial Laundry Cleanser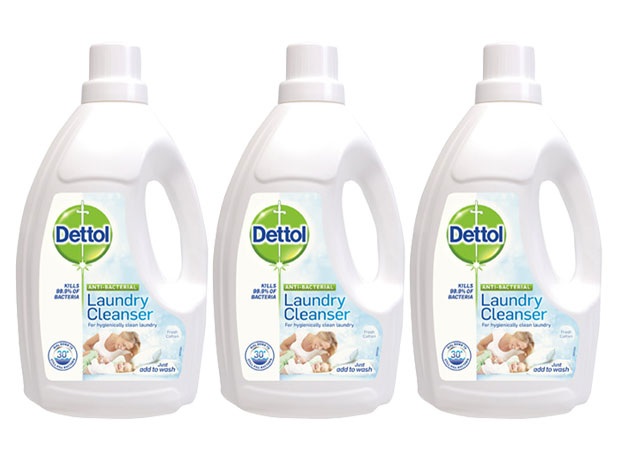 Reckitt Benckiser is hoping to create a new category with the market-wide roll-out of antibacterial laundry lines under its Dettol brand.

Tapping into concerns that lower-temperature laundry programmes do not kill germs, the company is rolling out Dettol Antibacterial Laundry Cleanser following a soft launch in some Tesco stores last month. The liquid, which is added to a wash at the same time as detergent, will be available in 1.5l bottles in two fragrances: Fresh Cotton and Soothing Lavender (rsp: £4.59).

This company is hoping to replicate its success in Italy and Germany, where it claimed the brand had created markets worth €70m and €30m respectively.

While laundry detergents could clean effectively at low temperatures, washes below 60C were not effective at killing bugs, it said.

"When you wash mixed loads of underwear, tea towels etc at 30C you create a bacterial soup," said marketing director Jerome Lemaire.

"This product is all about letting the consumer wash at the desired low temperature but with the confidence they will have hygienically clean laundry."

Reckitt Benckiser is working with TV presenter Dr Pixie McKenna, parenting website Bounty and bloggers to educate shoppers about the implications of low-temperature washing as part of a £3m marketing and promotional push including TV ads from 9 September.

Antibacterial laundry products were already widely used by hospitals and catering operations, said Mintel global household analyst Henrik Moller Jorgensen.

"Interest in lower-temperature washing has presented an opportunity and we have started see a lot of this sort of product in Europe in the past few years," he said, adding that the Dettol launch was well timed to tap into the start of flu season.