Chinese grocery market hits $1tn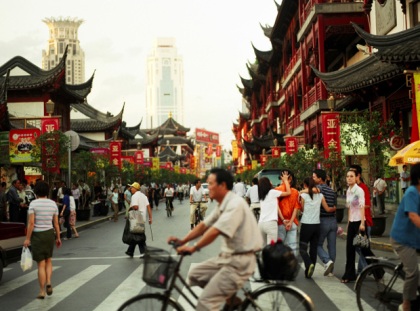 The value of the Chinese grocery market has reached more than $1tn, the size of the entire South Korean economy, and is forecast to be worth $1.5tn by 2016, according to the latest figures published by IGD.
"The Chinese grocery market, in particular, has been growing at a rapid pace for several years. Representing 20% of the world's population, China has had a surge in the number of higher-income earners, benefiting from a significant rise in wages. This has resulted in a soaring demand for new products, brands and concepts – all of which have helped fuel its growth," said IGD CEO Joanne Denney-Finch.
In 2011 China took over from the US as the world's largest food and grocery market. The news that it is now worth more than $1tn follows last week's acquisition of US pork producer Smithfield by Chinese meat processor Shuanghui – the largest-ever Chinese acquisition of a US company.
IGD predicts that by 2016 the BRIC nations – Brazil, Russia, India and China – will be worth just over $3tn in total¸ increasing their share to 65% - compared to 60% in 2012. The US will remain the second largest grocery market, worth $1.1tn.
India is expected to overtake Japan to become the world's third largest grocery market by 2016, valued at $566bn.
"This offers plenty of scope for food and consumer goods companies seeking international growth and paints a positive picture for the industry globally," Denney-Finch said.
The UK is currently ranked the ninth largest grocery market, worth $243bn in 2012, according to IGD.