McCain's scent of spuds at bus stops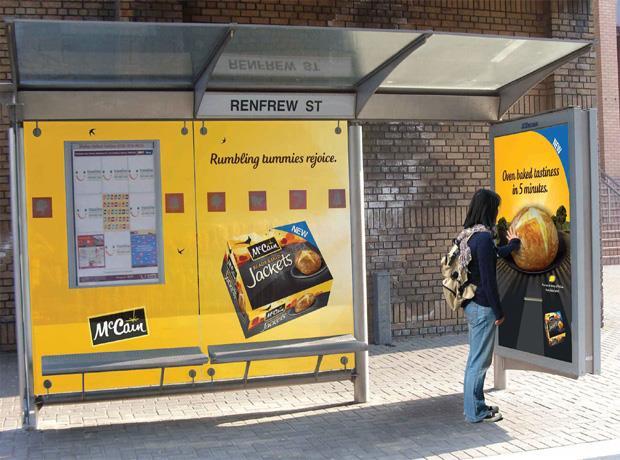 McCain is bringing the aroma of baked potatoes to bus stops as part of a £1m push supporting the launch of its microwaveable ready-baked spuds.
Bus shelters in 10 UK cities are next week being fitted with a 3D poster featuring a jacket potato. When a waiting passenger pushes a button on the display, it releases the smell of an oven-baked spud.
McCain said it took boffins three months to accurately recreate the smell of the product.