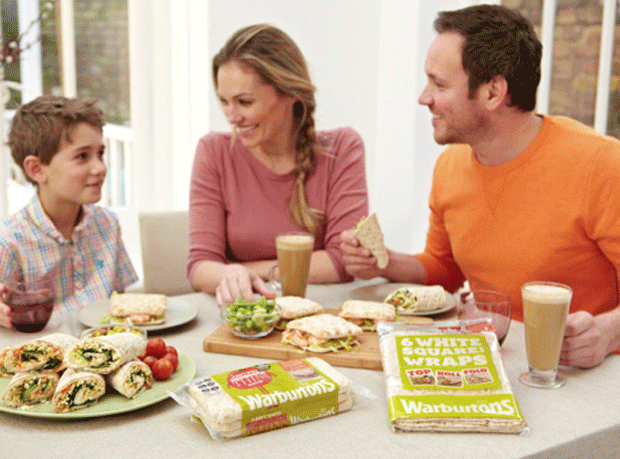 2 (2) Warburtons

Sales: £755.7m +6.8%

To add the best part of £50m to sales in one of the oldest fmcg markets is impressive. To do so when the core product in that market - sliced white bread - is declining is doubly so. Warburtons has succeeded where some rivals have struggled by moving with the times and offering interesting new products supported with strong marketing activity.

Warburtons kicked off 2013 with a £12m marketing investment that focused on the wide range of products under the brand - including bread, sandwich alternatives and morning goods.

Social media has been a key marketing channel over the past year, with Warburtons launching online Facebook game show Krazy Kitchen, and, in the autumn, recruiting Olympic triathlete champions Alistair and Jonathan Brownlee to front a push for Half & Half bread. Such activity helped attract 250,000 followers on Facebook and 13,000 on Twitter.

"We remain committed to exploring new and emerging channels," says Warburtons marketing director Mark Simester. "Digital and social media have never been more important to us."

Also important to the baker are sandwich alternatives, and Warburtons this month obtained planning permission to build a new £20m bakery to make wraps and Sandwich Thins in Burnley, Lancashire.

Sales of these modern lines increased by £20.8m in 2013, and in September Warburtons extended its Half & Half recipe into the category with Half & Half Thins and Wraps. Marketing for Thins has included interactive posters in five high-street locations that gave out coupons at the push of a button.

Half & Half lines and Thins brought strong distribution gains in 2013, with new Co-op Group and Iceland listings taking White Sandwich Thins to 73% distribution overall, and Half & Half distribution increasing to 46% thanks to new Asda and Waitrose listings.

Breakfast products are also a key focus, with the brand expanding its pancake range with new flavours.And Warburtons has been active beyond its bread heartland in 2013 - relaunching its pitta chip snacks range as Warburtons Escapes, and launching its first cakes.
See the complete list of Britain's 100 Biggest Grocery Brands