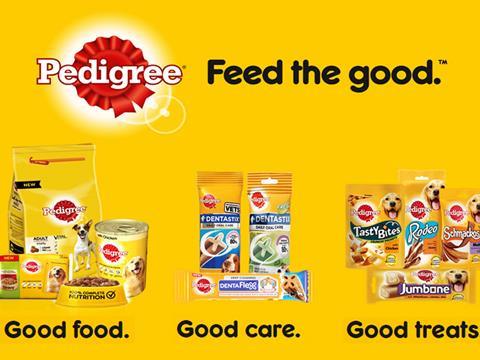 Last year: 27 ▼
Sales: £196.3m (-3.6%)
---
The decline in dry food is still dogging Pedigree, down £7.2m in a year in which it shifted 4.1 million (3.7%) fewer units.

Now it's pushing pouches over cans and asking shoppers to order online with new special bulk packs of the Pedigree Pouch range. It's also forking out on cutesy digital ad campaign Feed The Good, a departure from the functional messaging of earlier ads.

Ads could be crucial in 2017, as prices have been rising since January, with brands citing rising wheat costs.