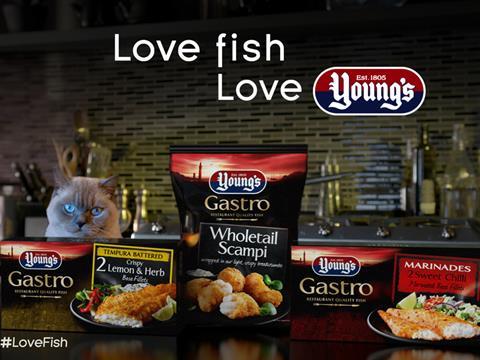 Last year: 48 ▼
Sales: £157.1m (-4.2%)
---
Young's frozen fish sales took another dive with the main brand and Chip Shop down £10.2m and £2.2m respectively.

It's been bailed out somewhat by premium sub-brand Gastro, which is now worth almost £60m and in double-digit growth. Young's has evolved its promotional strategy to capitalise on Gastro's appeal as a multibuy due to its wide variety of products. It has already supported Gastro in 2017 with a new TV run featuring Malcolm the Cat.
● The data doesn't include Young's chilled fish sales.