The cooking sauces category appears to be evaporating, with 2016 the sixth consecutive year of falling sales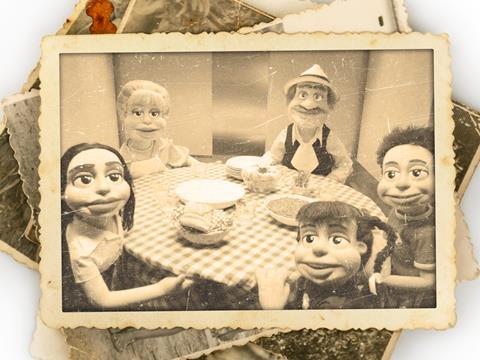 When'sa your Dolmio day? Not for another week if in the past 24 hours you've eaten one of the Dolmio sauces owner Mars warns should only be eaten once every seven days because of the sugar and salt they contain.
In this report
After Mars' health warning last April, market leader Dolmio has lost £9.5m of its value, with own label overtaking it on growth of 1.1% on volumes up 1.7% [IRI 52 w/e 3 December 2016]. The overall market continues to go off the boil, falling 3.7% in value, 4.1% in volume [Kantar Worldpanel 52 w/e 9 October 2016].
In fact, 2016 marks the sixth consecutive year of decline: £30.1m has evaporated from the sector's value in the past year. Declining shopper engagement, price pressure from the discounters, the health agenda, the scratch cooking trend and the rise of smaller households are all nibbling away at the sector.

Value and volume has declined across all subcategories in the past year. Italian and traditional sauces have shouldered over 70% of the total value loss, reflecting the hefty losses of Dolmio, Schwartz and Homepride. So what's going on exactly, and why? And will anything reignite the fire under cooking sauces in the year to come?
Brands have been the biggest casualties, with total volume declining by a staggering 9.2%. "Part of this decline is driven by the 3.4% growth of ready meals in chilled convenience and the addition of sauces to more meat products now in supermarkets," says Kantar analyst Shannon Brewer.
Italian sauces
Italian sauces have suffered some of the biggest losses, down £9.8m. It's not all down to Dolmio, of course. Princes-owned Napolina has felt the pinch, having lost £1.3m in value [Nielsen 52 w/e 8 October 2016] due to shoppers switching to cheaper discounter and own-label offerings. "Retailers have increased their focus on own label, but brands such as Napolina still have a key role to play," says Dean Towey, marketing director at Princes. "We have launched innovative NPD with two ranges of No Added Sugar sauces to increase penetration and attract new shoppers."

Yet in terms of absolute value, Dolmio has racked up the biggest loss. Some of this can be attributed to the new advice limiting consumption of certain products to not more than once a week, but Mars says it is working hard to win back consumer trust, which is clearly essential for the brand's long-term sustainabililty. "Over the last 15 years we have reduced salt by 46% and reduced added-sugar by 55% in Dolmio Bolognese. We are on track to meet the 2017 FSA salt targets, and through steady reformulation have brought the added-sugar content of Dolmio Bolognese down to only half a teaspoon per portion," says Clare Dawson, marketing director at Mars Food.
Think inside the box to promote fresh growth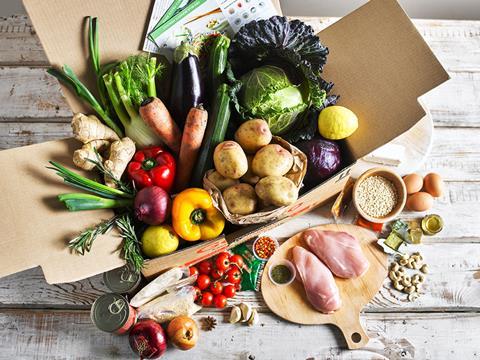 The recent surge of recipe box kits from the likes of Dragons' Den survivors Gousto, Hello Fresh and Abel & Cole is indicative of a wider consumer desire for convenience, health and quality. According to Cardlytics, who collect and analyse bank transaction data, spend on these boxes skyrocketed by 65% in the first half of 2016 alone.
This has had a knock-on effect on traditional retail categories, including cooking sauces. "Wet ambient sauces are seeing a long-term decline in sales, as sales for cooking ingredients continue to grow. This suggests shoppers are enjoying scratch cooking, and brands which can make the shopper feel engaged in the cooking process could benefit from this," says Neya Juniper, senior insight manager at IRI.
Manufacturers are keen to capitalise on the trend, with Cirio one of the first major brands to make headway into the relatively untested recipe box arena. "Cirio is working with Mindful Chef and Hello Fresh, supplying our authentic Italian Passata in our 200g Tetra pack," say Cirio MD Diego Pariotti.
One of the key selling points of recipe boxes is being able to create authentic meals at home with a minimum of fuss and waste. Health is also a huge draw, the benefit being no nasty additives.
Some manufacturers think we could learn a thing or two from our European counterparts, when it comes to canned veg and sauces. "It is important to note that our Italian colleagues don't share the British concerns when it comes to the perception of unhealthiness. Authenticity is key," says Clare Blampied, managing director at Sacla' UK.
The phenomenal growth of recipe box kits is still from a tiny base, with less than 1% of the population estimated to be using a service. Early adopters who think outside - or in this case, inside - the box tend to win the race long term. Brands that have the nutritional pedigree to partner with these young upstarts will no doubt discover growth amidst a category in decline.
Indeed, sugar is now a key purchasing factors for shoppers, who appear to be placing more trust in products that don't contain too much of the evil white stuff. "Sugar content is now the most important factor for consumers when choosing what food they buy, and 92% are trying to manage or reduce the amount of sugar in their diet," says Towey.

Assuming Mars can claw back trust in the Dolmio brand, it has its sights set firmly on turning its fortunes around. "The job for the category is to get on the front foot on the role cooking sauces can play in healthier family mealtimes. There will be clear and simple consumer communications appearing in print and online during the first half of 2017 backed up by exciting and disruptive initiatives, including a new TV spot, to drive confidence and inspiration in the second half of the year," says Dawson.

In contrast, own label is in solid growth, driven partly by the ascent of the own label reliant discounters and a shift in focus among the mults. "Own label is growing share within ambient wet sauces through increased range in-store and an increase in promotional activity. New flavours, cuisines and more convenient pack formats have all helped," says Neya Juniper, senior insight manager at IRI.
The only IRI top 10 brand to make headway has been Premier Foods-owned Loyd Grossman, which scored £155k (+0.3%) growth on volumes up 1.1%. This was largely due to the brand's new pouch format, which has delivered both convenience and more premium flavours. "Loyd Grossman pouches are already worth £3m, with 17% of gastro shoppers new to the brand. This demonstrates the success we've had by focusing on formats that suit smaller households, something other brands haven't widely tapped into yet," says Yilmaz Erceyes, brand director for savoury meals at Premier.

For shoppers seeking a scratch-cook experience with maximum convenience, there are a number of options starting to come through. Not least from Saclà. "Its Boost pots are unlike anything else on the market, and are shaking up a category that has been losing pace against changing consumer preferences. Saclà's brand has grown 38.5% in the last five years," says Kantar's Brewer.
Pesto pulling power
Pesto's rising popularity is being partly driven by its ease of use and the perception that it offers a more authentic pasta experience than traditional jarred sauces. "The pesto category is growing 2.4% in value and 3.8% in volume. Both Saclà and own label are attracting more shoppers into the category, and almost all retailers are growing this subcategory," says Saclà MD Clare Blampied.
Cooking sauce category snapshot
Traditional sauces, however, have taken a blow, losing £10.2m due to shoppers switching to own label - whose 0.3% volume growth was the only positive in a sea of red. The average price of own-label traditional sauces was down £0.18 per kilo, suggesting increased price-cutting strategies from retailers.
Brands, meanwhile, say they are trying not to get dragged into a race to the bottom, responding instead by giving customers a little something extra for their pound. "Knorr Naturally Tasty! is a premium range free from artificial colours, flavours and preservatives. With vegetarianism on the rise, we also introduced Mushroom Stock Pot which caters to increasing numbers of vegan and vegetarian shoppers, as well as growing numbers of meat-eaters choosing to follow a 'flexitarian' lifestyle," says Vanni Cataldi, marketing manager for Knorr at Unilever.
"Time-poor consumers are increasingly looking for speed and ease of preparation"
Outside Italian and traditional cuisine, Oriental cooking sauces had a slightly more respectable year but still managed to lose £2.8m in value driven almost entirely by brands. Like other categories, pressure from shoppers demanding more authentic cuisine as well as the ongoing boom of smaller portion sizes for smaller households has taken its toll. "Increasingly we are seeing time-poor consumers look for speed and ease of preparation, as well as a demand for portioned cooking sauces for smaller households," says Martina Davis, brand manager at Amoy.
Innovations in Cooking Sauces 2017
Indian sauces
Indian cooking sauces are also down, having lost £4.7m in value, with both brand and own-label volumes down significantly. Again, a large proportion of this decline can be traced to shoppers trading down to discounters. "For the first time this year, Geeta's has seen Spice Mixes perform better in the discounters than major multiples. The fastest growing lines in the range are Tikka and Tandoori, reflecting an increase in demand for drier Indian dishes, perceived to be healthier than a traditional curry," says Sally Campbell, category manager at Geeta's Foods.
With Tex-Mex cooking sauces dropping £1.3m in value, spicy stalwart Old El Paso from General Mills was the sole brand in the black with some £1.4m growth [Nielsen 52 w/e 8 October 2016]. TV ads showing off their new Stand 'N' Stuff NPD and featuring Hollywood hardman Danny Trejo have clearly captured shoppers' imaginations.

So, tough times indeed for cooking sauces. With an increasingly sceptical, promiscuous and health-conscious shopper base, only the most innovative and engaging NPD will generate excitement with consumers in 2017. And for market leader Dolmio, which continues to reformulate to improve its health credentials, it may take longer than a year to win back shoppers.