Booze should be the most exciting fixture in a supermarket. Too often it is cluttered, confusing or downright boring, and the closest it gets to theatre is a few strategically located pallets of beer, shelf edge labels or chillers. It's time that changed.
Most of us have spent a little bit more on a bottle of something extra special in a bar, restaurant or airport, but what about in a supermarket? How can grocers spruce up the fixture and drive value into beer, wine and spirits?
We asked design agency Sheridan & Co this question. Here's what they came up with…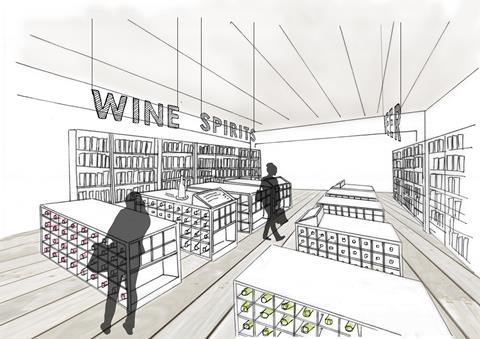 At the heart of Sheridan & Co's concept is creating a sense of discovery, as if shoppers had just blown the dust of a hidden bottle in a gloomy château cellar. Hence the browsable wine racks beneath large merchandising islands. And these aren't just any old islands, these are smart islands; when shoppers places a bottle on the counter, NFC sensors detect it and counter-top screens automatically display information about the tipple, including suitable food pairings.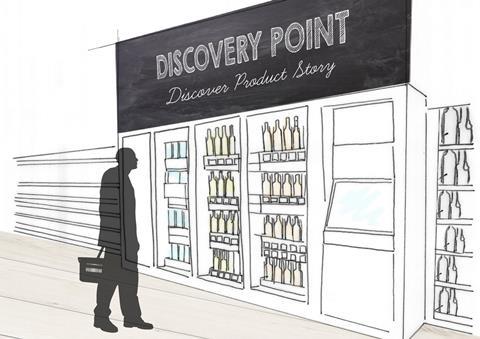 A similar system is used beside fridges and shelving to educate shoppers about the drinks available, their provenance and so on. Freddie Sheridan, director at Sheridan & Co, says the technology would be effective in encouraging shoppers to trade up. "It would help bring a sense of connoisseurship to a sector which some people may find intimidating," says Sheridan. "Anyone can learn about their product in a simple and navigable way."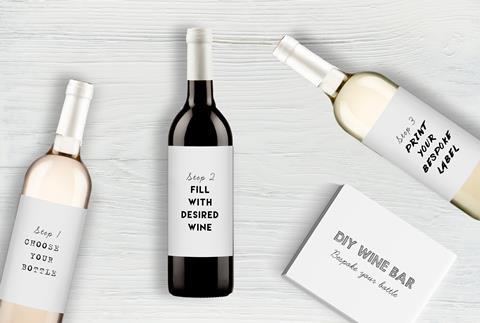 In Sheridan's vision, shoppers would even be able to bottle their own tipple at a DIY wine bar. This would have several benefits, he says: not only would decanting wine from larger tanks have obvious cost savings for suppliers and retailers, it would help cut down on packaging waste by allowing shoppers to refill pre-used bottles brought from home. They would also be able to select bottles in store, fill them and print out personalised labels when selecting gifts.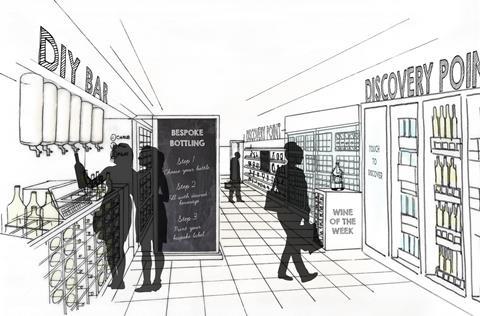 "The concept of going into a French supermarket with an empty water bottle and filling it with wine was our starting point," says Sheridan. "The DIY bar would act as an exciting tool used to encourage exploration, testing, personalisation and even eco-friendly behaviour. The DIY bar could be taken over by a single brand in alignment with seasonal events. The key to self-service is that when the shopper is involved and serving themselves they're more likely to increase their spend."
In association with: