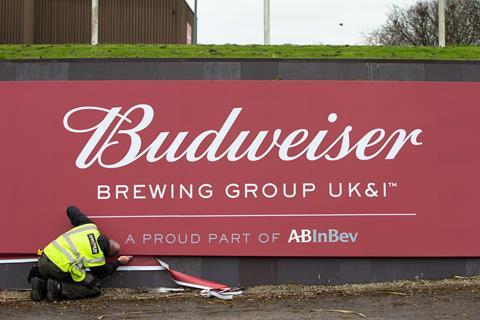 AB InBev has changed its name to Budweiser Brewing Group in the UK and Ireland.
The Stella owner, which this week opened a new office in London, said the move marked "renewed ambitions spanning sustainability, smart drinking and championing Britain's iconic beer community".
The new moniker was "a more recognisable name" that was key to achieving its ongoing ambitions, it added.
The group's president, Paula Lindenberg, who succeeded former UK boss Jason Warner in January, said: "We are a fast-paced, ambitious group that dreams big, and we have exciting plans ahead for the UK and Ireland. Through the power and recognition of the Budweiser brand, we want to open ourselves up to working with more partners to achieve our ambitions.
"We are looking forward to making a big impact in the year ahead, working towards brewing our beers with 100% renewable electricity and accelerating our progress towards 20% of our global products being no or low alcohol."